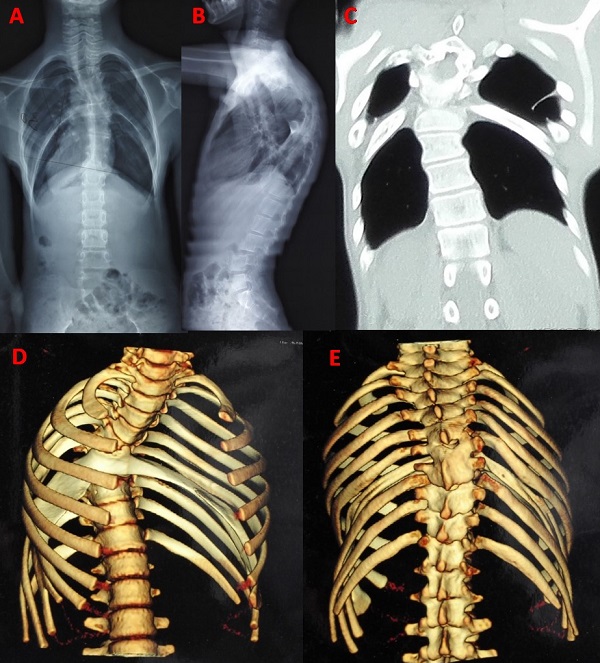 Research Paper
Intrathoracic rib: rare rib anomaly, review of the literature and proposal for classification
Xuhong Xue, Sheng Zhao, Kai Li, Bin Zhao
Int. J. Med. Sci. 2021; 18(16): 3800-3807. doi:10.7150/ijms.63828
[Abstract] [Full text] [PDF]
---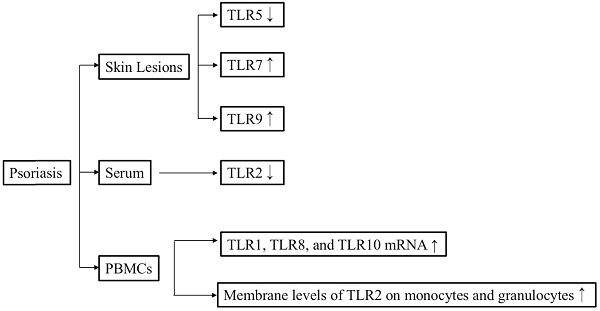 Review
Role of interferon regulatory factor-mediated signaling in psoriasis
Wen-Ming Wang, Feng Li, Hong-Zhong Jin
Int. J. Med. Sci. 2021; 18(16): 3794-3799. doi:10.7150/ijms.61973
[Abstract] [Full text] [PDF]
---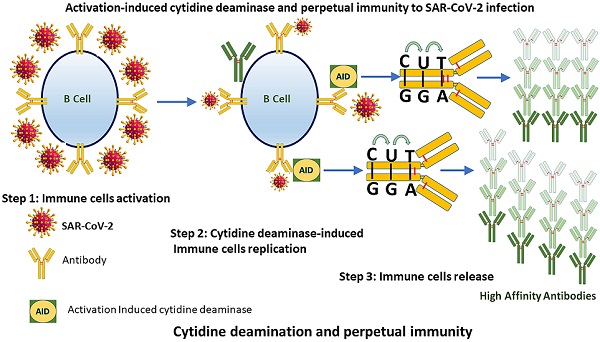 Review
Cytidine deamination-induced perpetual immunity to SAR-CoV-2 infection is a potential new therapeutic target
Asad Ullah, Neelam Mabood, Muhammad Maqbool, Luqman Khan, Mujib Ullah
Int. J. Med. Sci. 2021; 18(16): 3788-3793. doi:10.7150/ijms.61779
[Abstract] [Full text] [PDF]
---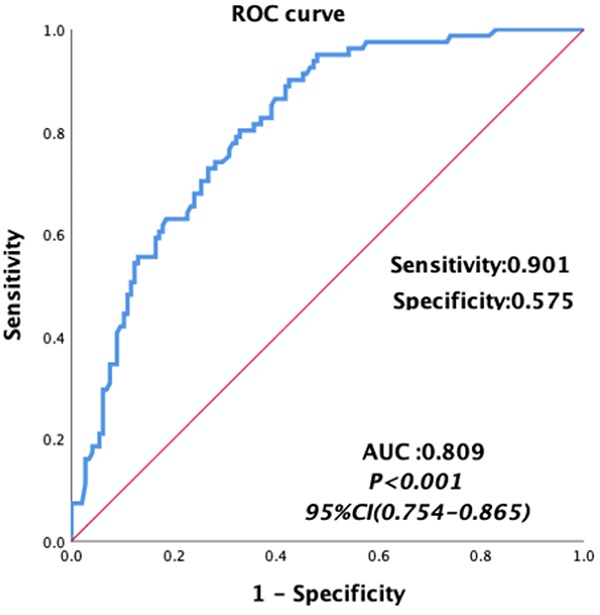 Research Paper
Impact of Perioperative Massive Transfusion on Long Term Outcomes of Liver Transplantation: a Retrospective Cohort Study
Lingcan Tan, Xiaozhen Wei, Jianming Yue, Yaoxin Yang, Weiyi Zhang, Tao Zhu
Int. J. Med. Sci. 2021; 18(16): 3780-3787. doi:10.7150/ijms.61697
[Abstract] [Full text] [PDF]
---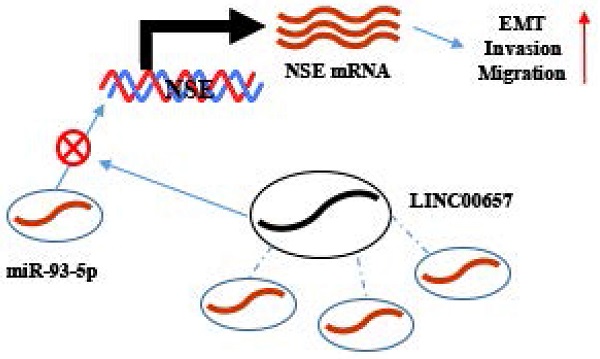 Research Paper
NSE, positively regulated by LINC00657-miR-93-5p axis, promotes small cell lung cancer (SCLC) invasion and epithelial-mesenchymal transition (EMT) process
Lin Lu, Zhiqiang Zha, Peiling Zhang, Dailing Li, Guolong Liu
Int. J. Med. Sci. 2021; 18(16): 3768-3779. doi:10.7150/ijms.58415
[Abstract] [Full text] [PDF]
---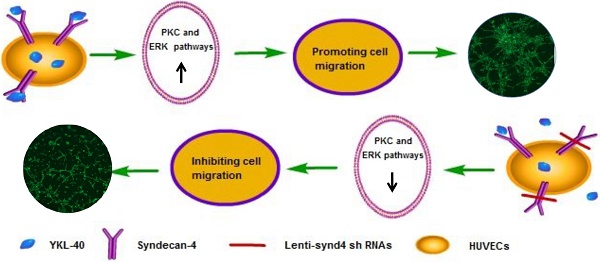 Research Paper
The effects of YKL-40 on angiogenic potential of HUVECs are partly mediated by syndecan-4
WeiJun Sun, Qi Xue, Yan Zhao, Jianlei Zheng
Int. J. Med. Sci. 2021; 18(16): 3759-3767. doi:10.7150/ijms.55406
[Abstract] [Full text] [PDF]
---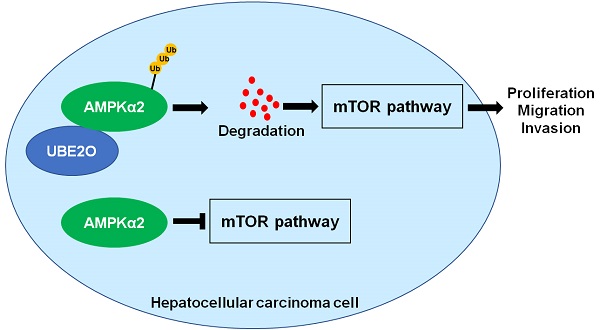 Research Paper
UBE2O promotes hepatocellular carcinoma cell proliferation and invasion by regulating the AMPKα2/mTOR pathway
Zhan Shi, Runkun Liu, Qiliang Lu, Zhi Zeng, Yang Liu, Junjun Zhao, Xin Liu, Lijie Li, Hui Huang, Yingmin Yao, Dongsheng Huang, Qiuran Xu
Int. J. Med. Sci. 2021; 18(16): 3749-3758. doi:10.7150/ijms.63220
[Abstract] [Full text] [PDF]
---
Erratum
Differential Analysis of Hypertension-Associated Intestinal Microbiota
Xie Dan, Zhang Mushi, Wang Baili, Lin Han, Wu Enqi, Zhao Huanhu, Li Shuchun
Int. J. Med. Sci. 2021; 18(16): 3748. doi:10.7150/ijms.65972
[Abstract] [Full text] [PDF]
---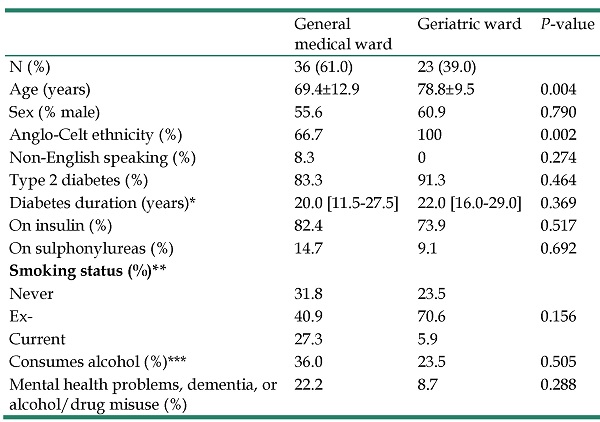 Short Research Communication
A prospective six-month audit of inpatient hypoglycemia in step-down general medical and geriatric wards
Penny Dwyer, Jocelyn J Drinkwater, P Gerry Fegan, Wendy A Davis, Timothy M E Davis
Int. J. Med. Sci. 2021; 18(16): 3744-3747. doi:10.7150/ijms.63381
[Abstract] [Full text] [PDF]
---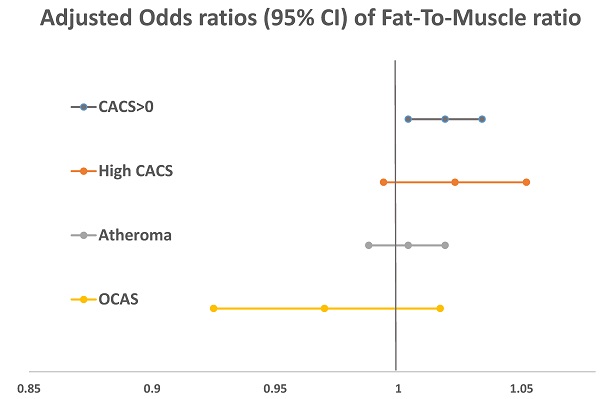 Research Paper
Fat-to-muscle Ratio: A New Indicator for Coronary Artery Disease in Healthy Adults
Youngmi Eun, Su Nam Lee, Sang-Wook Song, Ha-Na Kim, Se-Hong Kim, Yun-Ah Lee, Sung-Goo Kang, Jun-Seung Rho, Ki-Dong Yoo
Int. J. Med. Sci. 2021; 18(16): 3738-3743. doi:10.7150/ijms.62871
[Abstract] [Full text] [PDF]
---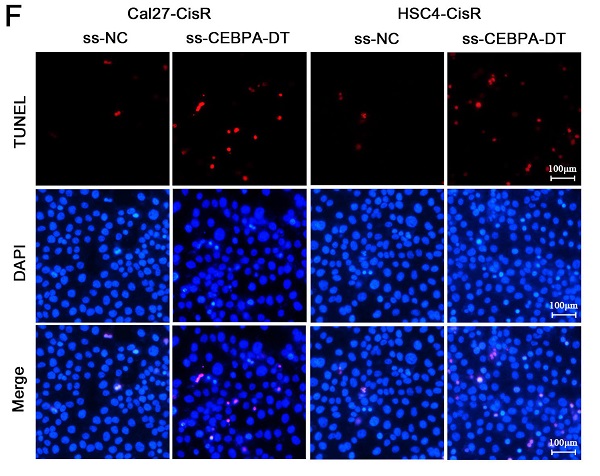 Research Paper
Long noncoding RNA CEBPA-DT promotes cisplatin chemo-resistance through CEBPA/BCL2 mediated apoptosis in oral squamous cellular cancer
Xue Qiao, Jiayi Liu, Li Zhu, Rongbo Song, Ming Zhong, Yan Guo
Int. J. Med. Sci. 2021; 18(16): 3728-3737. doi:10.7150/ijms.64253
[Abstract] [Full text] [PDF]
---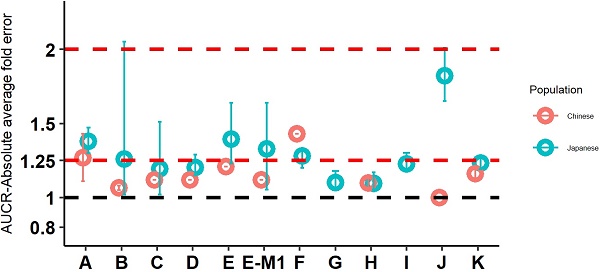 Research Paper
Assessment of the Utility of Physiologically-based Pharmacokinetic Model for prediction of Pharmacokinetics in Chinese and Japanese Populations
Yanke Yu, Jian Lin, Chieko Muto, Yinhua Li, Yuko Mori, Rajendar K Mittapalli, Susanna Tse, Jian Liu, Bei Kang Ge, Jing Liu
Int. J. Med. Sci. 2021; 18(16): 3718-3727. doi:10.7150/ijms.65040
[Abstract] [Full text] [PDF]
---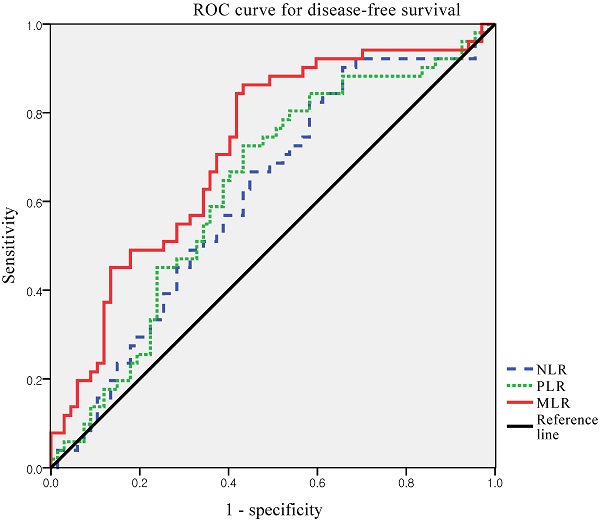 Research Paper
Preoperative neutrophil-to-lymphocyte, platelet-to-lymphocyte and monocyte-to-lymphocyte ratio as a prognostic factor in non-endometrioid endometrial cancer
Heekyoung Song, Min Jin Jeong, Jimin Cha, Ji Sun Lee, Ji Geun Yoo, Min Jong Song, Jin Hwi Kim, Sung Jong Lee, Hae Nam Lee, Joo Hee Yoon, Dong Choon Park, Sang Il Kim
Int. J. Med. Sci. 2021; 18(16): 3712-3717. doi:10.7150/ijms.64658
[Abstract] [Full text] [PDF]
---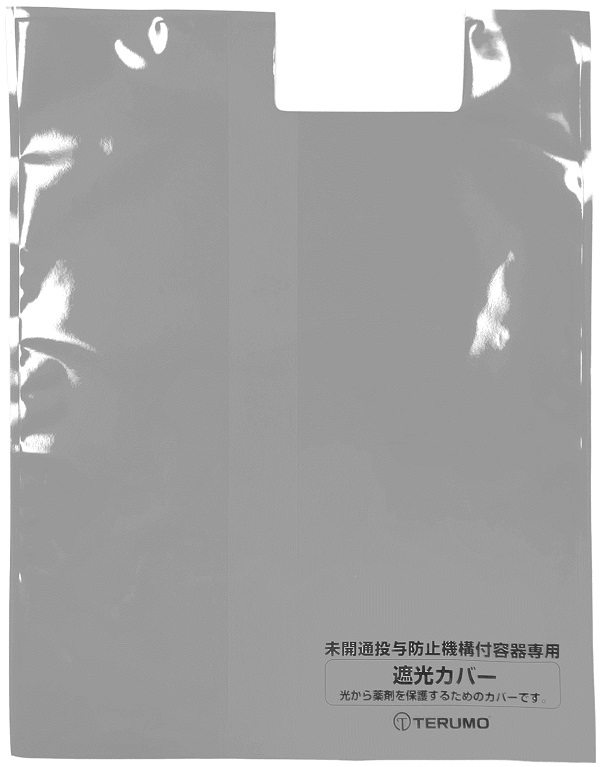 Research Paper
Bacterial contamination of lightproof covers for high-calorie infusion solutions in wards
Kengo Hosomi, Yuko Takasu, Yumiko Hisai, Sachiko Komaki, Hiroaki Otsuki, Kyoko Okimoto, Sachiko Omotani, Yasutoshi Hatsuda, Michiaki Myotoku
Int. J. Med. Sci. 2021; 18(16): 3708-3711. doi:10.7150/ijms.62193
[Abstract] [Full text] [PDF]
---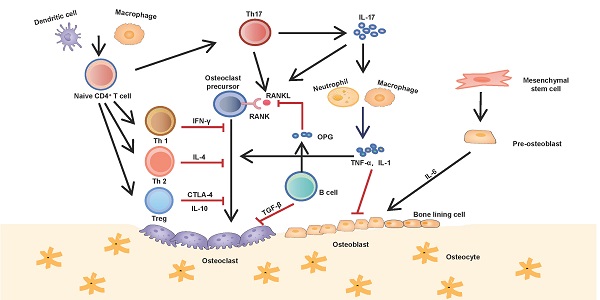 Review
The Role of the Immune Microenvironment in Bone Regeneration
Ning Yang, Yao Liu
Int. J. Med. Sci. 2021; 18(16): 3697-3707. doi:10.7150/ijms.61080
[Abstract] [Full text] [PDF]
---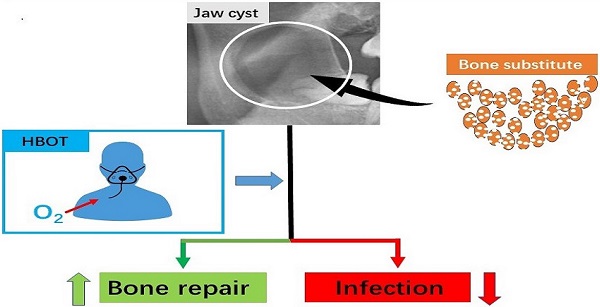 Research Paper
Hyperbaric Oxygen Therapy: An Effective Auxiliary Treatment Method for Large Jaw Cysts
Dou Huang, Kaide Li, Xiaohui Zheng, Lei Liu
Int. J. Med. Sci. 2021; 18(16): 3692-3696. doi:10.7150/ijms.57360
[Abstract] [Full text] [PDF]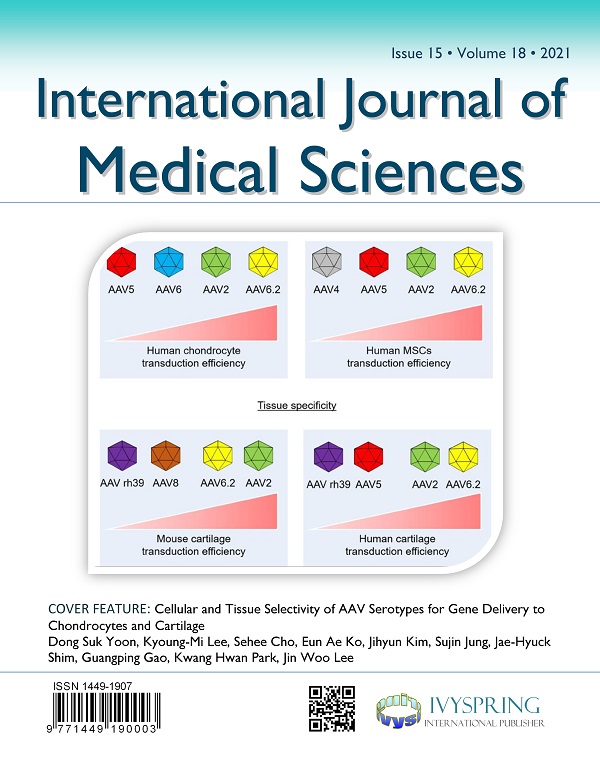 Indexed in MEDLINE, PubMed, EMBASE, CAS/Chemical Abstracts, CAB Abstracts, Scopus, Science Citation Index (SCI) Expanded ....
Full texts of articles appear in PubMed Central and Europe PMC.
⛔ Scam alert of fake websites that pretend to be the "Asian region" of our journal: Note that our journal's official website (and the only website) is https://www.medsci.org. Any other websites are fake and are not related to our journal.
Journal of Genomics recent articles:


Research Paper
Draft genomes of non-nitrogen-fixing Frankia strains
Camila Carlos-Shanley, Trina Guerra, Dittmar Hahn
J. Genomics 2021; 9: 68-75. doi:10.7150/jgen.65429
[Abstract] [Full text] [PDF]
---
Research Paper
Draft Genome Sequences and Genomic Analysis for Pigment Production in Bacteria Isolated from Blue Discolored Soymilk and Tofu
Marina E. De León, Harriet S. Wilson, Guillaume Jospin, Jonathan A. Eisen
J. Genomics 2021; 9: 55-67. doi:10.7150/jgen.65500
[Abstract] [Full text] [PDF] [PubMed] [PMC]
---
Research Paper
Identification of a novel pathogenic variant in PALB2 and BARD1 genes by a multigene sequencing panel in triple negative breast cancer in Morocco
Abdelilah Laraqui, Mathias Cavaillé, Nancy Uhrhammer, Oubaida ElBiad, Yannick Bidet, Hicham El Rhaffouli, Hicham El Anaz, Driss Moussaoui Rahali, Jaouad Kouach, Khaled Guelzim, Bouabid Badaoui, Abderrahman AlBouzidi, Mohammed Oukabli, Rachid Tanz, Yasser Sbitti, Mohammed Ichou, Khaled Ennibi, Yassine Sekhsokh, Yves-Jean Bignon
J. Genomics 2021; 9: 43-54. doi:10.7150/jgen.61713
[Abstract] [Full text] [PDF] [PubMed] [PMC]
Top cited papers:
Computed tomography (CT) of the chest is one of the main diagnositic tools for coronavirus disease 2019 (COVID-19) infection. To document the chest CT findings in patients with confirmed COVID-19 and their association with the clinical severity, we searched related literatures through PubMed, MEDLINE, Embase, Web of Science (inception to May 4, 2020) and reviewed reference lists of previous systematic reviews. A total of 31 case reports (3768 patients) on CT findings of COVID-19 were included. The most common comorbid conditions were hypertension (18.4%) and diabetes mellitus (8.3%). The most common....