Global reach, higher impact
International Journal of Biological Sciences
Journal of Bone and Joint Infection (JBJI)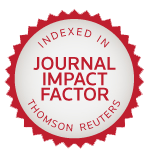 Int J Med Sci 2017; 14(12):1263-1267. doi:10.7150/ijms.21023
Research Paper
Overexpression of Endothelial Cell-Specific Molecule 1 Correlates with Gleason Score and Expression of Androgen Receptor in Prostate Carcinoma
1. Department of Surgery, Chung-Kang Branch, Cheng-Ching General Hospital, Taichung, Taiwan;
2. Institute of Medicine, School of Medicine, Chung Shan Medical University, Taichung, Taiwan;
3. Center for General Education, School of Medicine, Chung Shan Medical University, Taichung, Taiwan;
4. Division of Neurosurgery, Department of Surgery, Changhua Christian Hospital, Changhua, Taiwan;
5. School of Medicine, Kaohsiung Medical University, Kaohsiung, Taiwan;
6. Division of Gastroenterology, Department of Internal Medicine, Kaohsiung Medical University Hospital, Kaohsiung Medical University, Kaohsiung, Taiwan;
7. Department of Biochemistry, School of Medicine, Chung Shan Medical University, Taichung, Taiwan;
8. Clinical laboratory, Chung Shan Medical University Hospital, Taichung, Taiwan;
9. Center for Stem Cell Research, Kaohsiung Medical University, Kaohsiung, Taiwan.
* These authors contributed equally

Endothelial cell-specific molecule 1 (ESM1) is a major prognostic marker of several tumor types, but its value as a marker for prostate cancer is unknown. The purpose of the present study was to measure the relationship of ESM1 expression with androgen receptor (AR) expression and with Gleason score in human prostate carcinoma tissue. Expression of ESM1 and AR were determined by immunohistochemical staining of prostate tissues from healthy individuals and patients with prostate cancer. The results showed that ESM1 expression was significantly higher in prostate tumor tissues than in normal prostate tissues (p < 0.01), and that ESM1 expression in prostate tumor tissue correlated with Gleason score (p < 0.016) and Gleason grade (p < 0.013). ESM1 expression was also greater in prostate tissues with higher Gleason score and Gleason grade (p < 0.001 for both comparisons), and also correlated with AR expression (R = 0.727, p < 0.001). In conclusion, our results demonstrated that ESM1 should be considered as a marker for the diagnosis of prostate cancer.
Keywords: Human prostate cancer, Gleason score, Endothelial cell specific molecule 1, Androgen Receptor.
This is an open access article distributed under the terms of the Creative Commons Attribution (CC BY-NC) license (https://creativecommons.org/licenses/by-nc/4.0/). See http://ivyspring.com/terms for full terms and conditions.
How to cite this article:
Lai CY, Chen CM, Hsu WH, Hsieh YH, Liu CJ. Overexpression of Endothelial Cell-Specific Molecule 1 Correlates with Gleason Score and Expression of Androgen Receptor in Prostate Carcinoma.
Int J Med Sci
2017; 14(12):1263-1267. doi:10.7150/ijms.21023. Available from
http://www.medsci.org/v14p1263.htm