Journal of Biomedicine

International Journal of Biological Sciences
Journal of Bone and Joint Infection (JBJI)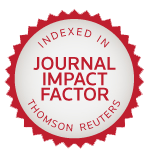 License
Unless stated otherwise, articles in our journal are distributed under the Creative Commons Attribution-NonCommercial 4.0 International License.
We also use the CC-BY license for authors funded by Wellcome Trust, RCUK and other funding agencies or if authors request.
Terms of Use
By accessing this web site, downloading, printing, or reading any article published in International Journal of Medical Sciences (Journal), you are stating that you agree to all of the following terms and conditions:
In no event shall the Journal, its publisher, editors or anyone involved in the Journal be liable to you or any other party on any legal theory, for any special, incidental, consequential, punitive, exemplary or any damages whatsoever arising out of or in connection with the use of any material in this web site or material published in the Journal, whether or not advised of the possibility of damage.
The content of this web site and the materials published in the Journal are provided "as is" without warranty of any kind, either expressed or implied, including, but not limited to, the implied warranties of merchantability, fitness for a particular purpose, non-infringement, accuracy, completeness, or absence of errors.
Statements or methods presented in the articles are those of the authors and do not constitute an endorsement by the editors or the publisher. The information contained in the articles must not be used as medical or any other advice. Nothing in the Journal or on this web site shall be deemed to be a recommendation of, endorsement of, or a representation as to a third party's qualifications, services, products, offerings, or any other information or claim.
You agree to indemnify and hold the Journal and its editors, publisher, and authors harmless from any claim or demand, including legal and accounting fees, made by you or any third party due to or arising out of your use of this web site, your access, reading or transmitting of the Journal articles, or your violation of these Terms of Use.
The Journal reserves the right, at its sole discretion, to change the terms and conditions of this agreement at any time without notice and your access of this web site will be deemed to be your acceptance of and agreement to any changed terms and conditions.
Privacy
Visitors' information such as IP addresses, referring site, date/time, etc. might be collected. This information and other personal information sent through forms in this web site is used for the Publisher's purpose only.