Global reach, higher impact
International Journal of Biological Sciences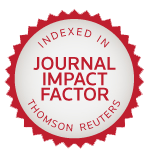 Int J Med Sci 2016; 13(7):517-523. doi:10.7150/ijms.15507
Research Paper
Effects of LG268 on Cell Proliferation and Apoptosis of NB4 Cells
1. Central Laboratory of Yong-chuan Hospital, Chongqing Medical University, Chongqing, 402160, China
2. Key Laboratory of Laboratory Medical Diagnostics, Ministry of Education, Department of Laboratory Medicine, Chongqing Medical University, Chongqing, 400016, China

Aims: To investigate the effect of LG100268 (LG268) on cell proliferation and apoptosis in NB4 cells.
Methods: NB4 cells were treated with LG268 for 24 h or 48 h. The effect of LG268 on cell proliferation was assessed by the CCK-8 assay and colony-forming assay. Apoptosis and cell cycle were evaluated by flow cytometry. The protein expression levels of Survivin, PARP, c-Myc, cyclin D1, ERK, p-ERK, p38 MAPK, and p- p38 MAPK were detected by western blot.
Results: We found that LG268 inhibited the proliferation of NB4 cells in a dose-dependent manner. Flow cytometry analysis showed that LG268 accelerated apoptosis in NB4 cells in a time- dependent manner and that LG268 treatment led to cell cycle arrest at G0/G1 phase. Moreover, LG268 significantly decreased the protein levels of Survivin, c-Myc, and cyclinD1. Cleaved PARP was observed in the LG268 treatment group but not in the control group. In addition, LG268 increased the phosphorylation level of p38 MAPK and decreased the phosphorylation level of ERK.
Conclusions: LG268 inhibited cell proliferation and promoted cell apoptosis in NB4 cells.
Keywords: LG268, NB4 cells, proliferation, apoptosis, ERK, p38 MAPK
How to cite this article:
Xu T, Zhong L, Gan LG, Xiao CL, Shan ZL, Yang R, Song H, Li L, Liu BZ. Effects of LG268 on Cell Proliferation and Apoptosis of NB4 Cells.
Int J Med Sci
2016; 13(7):517-523. doi:10.7150/ijms.15507. Available from
http://www.medsci.org/v13p0517.htm