Global reach, higher impact
International Journal of Biological Sciences
Journal of Bone and Joint Infection (JBJI)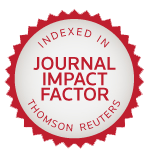 Int J Med Sci 2015; 12(8):655-667. doi:10.7150/ijms.12460
Research Paper
The Role of Autophagy in Kidney Inflammatory Injury via the NF-κB Route Induced by LPS
1. Department of Nephrology, Beijing Friendship Hospital, Capital Medical University, No. 95 Yong An Road, Xi Cheng District, Beijing 100050, China
2. Department of Nephrology, The First People's Hospital of Xuzhou, No. 19 Zhongshan North Road, Xuzhou 221002, Jiangsu, China
3. Department of Anesthesiology, Xuzhou Medical College, Xuzhou 221004, Jiangsu, China

Acute kidney injury (AKI) is a systemic inflammatory response syndrome associated with poor clinical outcomes. No treatments effective for AKI are currently available. Thus, there is an urgent need of development of treatments effective for AKI. Autophagy, an intracellular proteolytic system, is induced in renal cells during AKI. However, whether autophagy is protective or injurious for AKI needs to be clearly clarified. We addressed this question by pharmacological inhibition of autophagy using a mouse model of lipopolysaccharide (LPS) induced-AKI. We found that autophagy was induced in renal cortex of mice during LPS-induced AKI as reflected by a dose-and time-dependent increased accumulation of light chain 3-II (LC3-II), the common marker of autophagy, compared to that of control group; 2) the occurrence of intensive, punctate and increased immunohistochemical staining image of LC3-II in renal cortex; 3) the significant increase in the expression levels of Beclin-1, another key marker of autophagy; 4) the significantly increased levels of plasma urea and serum creatinine and 5) the significant increase in autophagagosome area ratio. We observed that 3-methyladenine (3-MA), a pharmacological inhibitor of autophagy, blocked autophagy flux, alleviated AKI and protected against LPS-induced AKI. LPS triggered kidney inflammation by activation of the canonical NF-κB pathway. This route can be modulated by autophagy. Activation of the canonical NF-κB pathway was reduced in 3-MA+LPS as compared to that in LPS-treated group of mice. Mice pretreated with 3-MA before exposure to LPS showed a reduction in p65 phosphorylation, resulting in the accumulation of ubiquitinated IκB. In conclusion, impairment of autophagy ameliorates LPS-induced inflammation and decreases kidney injury. The accumulation of ubiquitinated IκB may be responsible for this effect.
Keywords: autophagy, 3-methyladenine, inflammation, LPS-induced kidney injury, IκB
How to cite this article:
Wu Y, Zhang Y, Wang L, Diao Z, Liu W. The Role of Autophagy in Kidney Inflammatory Injury via the NF-κB Route Induced by LPS.
Int J Med Sci
2015; 12(8):655-667. doi:10.7150/ijms.12460. Available from
http://www.medsci.org/v12p0655.htm