Global reach, higher impact
International Journal of Biological Sciences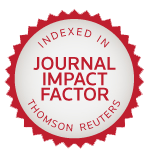 Int J Med Sci 2015; 12(1):23-31. doi:10.7150/ijms.10019
Research Paper
Genome-based Proteomic Analysis of Lignosus rhinocerotis (Cooke) Ryvarden Sclerotium
1. Department of Molecular Medicine, Faculty of Medicine, University of Malaya, 50603 Kuala Lumpur, Malaysia;
2. Ligno Biotech Sdn. Bhd., 43300 Balakong Jaya, Selangor, Malaysia.

Lignosus rhinocerotis (Cooke) Ryvarden (Polyporales, Basidiomycota), also known as the tiger milk mushroom, has received much interest in recent years owing to its wide-range ethnobotanical uses and the recent success in its domestication. The sclerotium is the part with medicinal value. Using two-dimensional gel electrophoresis coupled with mass spectrometry analysis, a total of 16 non-redundant, major proteins were identified with high confidence level in L. rhinocerotis sclerotium based on its genome as custom mapping database. Some of these proteins, such as the putative lectins, immunomodulatory proteins, superoxide dismutase, and aegerolysin may have pharmaceutical potential; while others are involved in nutrient mobilization and the protective antioxidant mechanism in the sclerotium. The findings from this study provide a molecular basis for future research on potential pharmacologically active proteins of L. rhinocerotis.
Keywords: Lignosus rhinocerotis, proteomic analysis, LC-MS, MALDI-MS, proteins.
How to cite this article:
Yap HYY, Fung SY, Ng ST, Tan CS, Tan NH. Genome-based Proteomic Analysis of
Lignosus rhinocerotis
(Cooke) Ryvarden Sclerotium.
Int J Med Sci
2015; 12(1):23-31. doi:10.7150/ijms.10019. Available from
http://www.medsci.org/v12p0023.htm