Global reach, higher impact
International Journal of Biological Sciences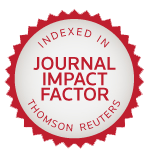 Int J Med Sci 2014; 11(9):870-879. doi:10.7150/ijms.8758
Research Paper
Suppression of Peritoneal Tumorigenesis by Placenta-Derived Mesenchymal Stem Cells Expressing Endostatin on Colorectal Cancer
1. State Key Laboratory of Biotherapy/Collaborative Innovation Center of Biotherapy, West China Hospital, Sichuan University, Chengdu, 610041, P. R. China
2. Department of Obstetrics and Gynecology, Second West China Hospital of Sichuan University, Chengdu, 610041, P. R. China
† Equal contributors.

MSCs-based therapy for cancer is a relatively new but rapidly growing area of research. Human term placenta, an attractive source of MSCs (PMSCs), appears to have great advantage due to its easy access without invasive procedures, its lack of ethical issues and its high-throughput and young age. In the present study, we isolated MSCs from placenta and characterized their morphology and differentiation capacities. We next investigated the underlying antitumor effects and the potential mechanism of PMSCs to express endostatin using adenoviral transduction (Ad-Endo) in a colorectal peritoneal carcinomatosis (CRPC) mouse model. For in vitro experiments, the migratory potential of Ad-Endo-PMSCs towards tumor cells was demonstrated using a double-chamber assay, and the anti-angiogenesis ability of endostatin from engineered PMSCs was evaluated using the tube formation assay. For the in vivo study, mice harboring CT26 colorectal cancer indicated a significant reduction in tumor nodules and a prolongation of survival following Ad-Endo-PMSCs therapy. These observations were associated with significantly decreased tumor cell proliferation and blood vessel counts as well as increased tumor cell apoptosis. These data suggested the potential of PMSCs-based gene therapy for the targeted delivery of therapeutic proteins in cancer.
Keywords: placenta-derived mesenchymal stem cells, adenovirus vector, gene therapies, endostatin, colorectal cancer
How to cite this article:
Zhang D, Zheng L, Shi H, Chen X, Wan Y, Zhang H, Li M, Lu L, Luo S, Yin T, Lin H, He S, Luo Y, Yang L. Suppression of Peritoneal Tumorigenesis by Placenta-Derived Mesenchymal Stem Cells Expressing Endostatin on Colorectal Cancer.
Int J Med Sci
2014; 11(9):870-879. doi:10.7150/ijms.8758. Available from
http://www.medsci.org/v11p0870.htm