Global reach, higher impact
International Journal of Biological Sciences
Journal of Bone and Joint Infection (JBJI)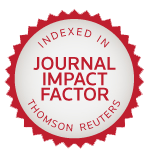 Int J Med Sci 2014; 11(5):500-507. doi:10.7150/ijms.7849
Research Paper
Differential Expression Profile of Long Non-coding RNAs during Differentiation of Cardiomyocytes
1. State key Laboratory of Reproductive Medicine, Department of Pediatrics, Nanjing Maternity and Child Health Care Hospital Affiliated to Nanjing Medical University, Nanjing 210029, China.
2. Department of Cardiology, The First Affiliated Hospital of Nanjing Medical University, Nanjing, Jiangsu 210029, China
* The authors have contributed equally to this study and they should be regarded as joint first authors.

Many long non-coding RNAs (lncRNAs) are species specific and seem to be less conserved than protein-coding genes. Some of them are involved in the development of the lateral mesoderm in the heart and in the differentiation of cardiomyocytes. The purpose of the study was to investigate the expression profiles of lncRNAs during the differentiation of P19 cells into cardiomyocytes, with a view to studying the biological function of lncRNAs and their involvement in the mechanism of heart development. First, we observed the morphology of P19 cells during differentiation using an inverted microscope. Then, cardiac troponin T (cTnT) expression was detected to validate that the cells had successfully differentiated into cardiac myocytes by real-time reverse transcriptase polymerase chain reaction (real-time RT-PCR) and western blotting. Lastly, the expression profile of lncRNA genes was obtained using an lncRNA microarray and real-time RT-PCR analyses. The microarray results showed that 40 lncRNAs were differentially expressed, of which 28 were upregulated and 12 were downregulated in differentiated cardiomyocytes. The differentially expressed lncRNAs were further validated. Our results illustrated a critical role of lncRNAs during the differentiation of P19 cells into cardiac myocytes, which will provide the foundation for further study of the biological functions of lncRNAs and the mechanism of heart development.
Keywords: lncRNAs, differentiation, caridiomyocytes, microarrays.
How to cite this article:
Zhu S, Hu X, Han S, Yu Z, Peng Y, Zhu J, Liu X, Qian L, Zhu C, Li M, Song G, Guo X. Differential Expression Profile of Long Non-coding RNAs during Differentiation of Cardiomyocytes.
Int J Med Sci
2014; 11(5):500-507. doi:10.7150/ijms.7849. Available from
http://www.medsci.org/v11p0500.htm