Global reach, higher impact
International Journal of Biological Sciences
Journal of Bone and Joint Infection (JBJI)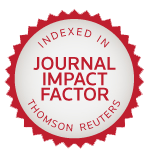 Int J Med Sci 2014; 11(5):479-487. doi:10.7150/ijms.8340
Research Paper
A Cell-Based Pharmacokinetics Assay for Evaluating Tubulin-Binding Drugs
1. Molecular Therapeutics Department, Nitto Denko Technical Corporation, 501 Via Del Monte, Oceanside, CA 92054, USA;
2. Department of Pharmaceutics and Pharmaceutical Chemistry, University of Utah, UT 84112, USA.

Increasing evidence reveals that traditional pharmacokinetics parameters based on plasma drug concentrations are insufficient to reliably demonstrate accurate pharmacological effects of drugs in target organs or cells in vivo. This underscores the increasing need to improve the types and qualities of cellular pharmacokinetic information for drug preclinical screening and clinical efficacy assessments. Here we report a whole cell-based method to assess drugs that disturb microtubule dynamics to better understand different formulation-mediated intracellular drug release profiles. As proof of concept for this approach, we compared the well-known taxane class of anti-microtubule drugs based on paclitaxel (PTX), including clinically familiar albumin nanoparticle-based Abraxane™, and a polymer nanoparticle-based degradable paclitaxel carrier, poly(L-glutamic acid)-paclitaxel conjugate (PGA-PTX, also known as CT-2103) versus control PTX. This in vitro cell-based evaluation of PTX efficacy includes determining the cellular kinetics of tubulin polymerization, relative populations of cells under G2 mitotic arrest, cell proliferation and total cell viability. For these taxane tubulin-binding compounds, the kinetics of cell microtubule stabilization directly correlate with G2 arrest and cell proliferation, reflecting the kinetics and amounts of intracellular PTX release. Each individual cell-based dose-response experiment correlates with published, key therapeutic parameters and taken together, provide a comprehensive understanding of drug intracellular pharmacokinetics at both cellular and molecular levels. This whole cell-based evaluating method is convenient, quantitative and cost-effective for evaluating new formulations designed to optimize cellular pharmacokinetics for drugs perturbing tubulin polymerization as well as assisting in explaining drug mechanisms of action at cellular levels.
Keywords: paclitaxel, whole cell analysis, in vitro drug testing, antimitotics, microtubule.
How to cite this article:
Wang Y, Liu J, Zhang J, Wang L, Chan J, Wang H, Jin Y, Yu L, Grainger DW, Ying W. A Cell-Based Pharmacokinetics Assay for Evaluating Tubulin-Binding Drugs.
Int J Med Sci
2014; 11(5):479-487. doi:10.7150/ijms.8340. Available from
http://www.medsci.org/v11p0479.htm