Global reach, higher impact
International Journal of Biological Sciences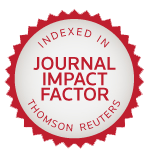 Int J Med Sci 2014; 11(5):409-425. doi:10.7150/ijms.8079
Research Paper
Dynamic Response Due to Behind Helmet Blunt Trauma Measured with a Human Head Surrogate
1. Southwest Research Institute, Department of Engineering Dynamics, 6220 Culebra Road, San Antonio, TX 78238, USA.
2. U.S. Naval Health Research Center, San Diego, CA, USA.

A Human Head Surrogate has been developed for use in behind helmet blunt trauma experiments. This human head surrogate fills the void between Post-Mortem Human Subject testing (with biofidelity but handling restrictions) and commercial ballistic head forms (with no biofidelity but ease of use). This unique human head surrogate is based on refreshed human craniums and surrogate materials representing human head soft tissues such as the skin, dura, and brain. A methodology for refreshing the craniums is developed and verified through material testing. A test methodology utilizing these unique human head surrogates is also developed and then demonstrated in a series of experiments in which non-perforating ballistic impact of combat helmets is performed with and without supplemental ceramic appliques for protecting against larger caliber threats. Sensors embedded in the human head surrogates allow for direct measurement of intracranial pressure, cranial strain, and head and helmet acceleration. Over seventy (70) fully instrumented experiments have been executed using this unique surrogate. Examples of the data collected are presented. Based on these series of tests, the Southwest Research Institute (SwRI) Human Head Surrogate has demonstrated great potential for providing insights in to injury mechanics resulting from non-perforating ballistic impact on combat helmets, and directly supports behind helmet blunt trauma studies.
Keywords: helmet blunt trauma, human head surrogate
How to cite this article:
Freitas CJ, Mathis JT, Scott N, Bigger RP, MacKiewicz J. Dynamic Response Due to Behind Helmet Blunt Trauma Measured with a Human Head Surrogate.
Int J Med Sci
2014; 11(5):409-425. doi:10.7150/ijms.8079. Available from
http://www.medsci.org/v11p0409.htm