Global reach, higher impact
International Journal of Biological Sciences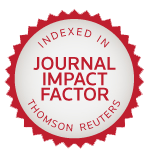 Int J Med Sci 2012; 9(2):157-162. doi:10.7150/ijms.3880
Research Paper
Inhaled Nitric Oxide Therapy Fails to Improve Outcome in Experimental Severe Influenza
1. Institute of Medical Science, University of Toronto, Toronto, Canada;
2. Sandra A. Rotman Laboratories, McLaughlin-Rotman Centre for Global Health, University Health Network-Toronto General Hospital, University of Toronto, Toronto;
3. Division of Respiratory Medicine, Department of Medicine, University of British Columbia, Vancouver, Canada;
4. Division of Infectious Diseases, Department of Medicine, University of Toronto, Toronto, Canada.

In vitro, nitric oxide (NO) has been shown to have antimicrobial activity against a wide range of viruses, including influenza A virus. Therefore, we hypothesized that inhaled nitric oxide (iNO) would increase survival in vivo by reducing the viral load in C57Bl/6 mice infected with a lethal dose of influenza A/WSN/33 (H1N1; WSN/33) virus. NO was delivered to influenza-infected mice either continuously or intermittently at 80 or 160 ppm, respectively, using both prophylactic and post-infection treatment strategies. Murine survival and weight loss were assessed, and lung viral load was quantified via plaque assay. Here, we report that iNO administered prophylactically or post-influenza infection failed to improve survival of infected mice. No difference in lung viral load was observed between experimental groups. Although NO has antiviral activity against influenza A virus in vitro, iNO therapy provided no apparent benefit when used for treatment of influenza A virus infection in vivo.
Keywords: nitric oxide, severe influenza, influenza A/WSN/33
How to cite this article:
Darwish I, Miller C, Kain KC, Liles WC. Inhaled Nitric Oxide Therapy Fails to Improve Outcome in Experimental Severe Influenza.
Int J Med Sci
2012; 9(2):157-162. doi:10.7150/ijms.3880. Available from
http://www.medsci.org/v09p0157.htm