Global reach, higher impact
International Journal of Biological Sciences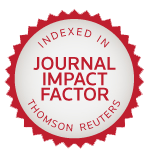 Int J Med Sci 2011; 8(4):309-314. doi:10.7150/ijms.8.309
Research Paper
Monoclonal Antibodies against Nucleophosmin Mutants: Potentials for the Detection of Acute Myeloid Leukemia
1. Key Laboratory of Laboratory Medical Diagnostics, Ministry of Education, Department of Laboratory Medicine, Chongqing Medical University, Chongqing 400016, China
2. Center for Hematology, Southwest Hospital, Third Military Medical University, Chongqing 400016, China
3. Department of Laboratory Medicine, the First Affiliated Hospital, Chongqing Medical University, Chongqing 400016, China
4. Department of Hematology, the First Affiliated Hospital, Chongqing Medical University, Chongqing 400016, China

Nucleophosmin (NPM1) gene mutations resulting in cytoplasmic delocalization of Nucleophosmin (NPMc+) are the most common genetic alteration in acute myeloid leukemia (AML). Here, we attempted to prepare monoclonal antibodies (mAbs) against NPM1 mutation A (NPM-mA) and investigated the mAbs' clinical utility in immunohistochemical detection of NPMc+AML. The pET-32a-NPM-mA vector with the whole open reading frame of the NPM-mA gene was constructed. E.coli BL21 transformed with the vector were induced to express the NPM-mA recombinant protein. BALB/c mice were immunized with the recombinant NPM-mA. Positive clones were selected by indirect ELISA and the mAbs were obtained. Immunohistochemistry was performed to detect the NPMc+ in bone marrow smears from 10 AML patients with NPM-mA. The results showed that the pET-32a-NPM-mA vector was successfully constructed and the NPM-mA recombinant protein was used to immunize the mice. Two positive clones (2G3 and 3F9) were selected. The mAbs against NPM-mA were raised, but did cross-react with wild type NPM1. The mAbs can be used to detect the cytoplasmic dislocation of NPM1 in all AMLs carrying NPM-mA. Our results show that anti-NPM-mA mAbs were produced. Though they would cross-react with wild type NPM1, the mAbs may still have potential in the detection of NPMc+AMLs.
Keywords: acute leukemia, nucleophosmin mutants, recombinant protein, monoclonal antibody
How to cite this article:
Tan S, Zhang L, Zhong XM, Yang ZL, Zhao LY, Gao YJ, Shao HY, Qin FX, Chen XC, Zhang HJ, Chen H, Wang L. Monoclonal Antibodies against Nucleophosmin Mutants: Potentials for the Detection of Acute Myeloid Leukemia.
Int J Med Sci
2011; 8(4):309-314. doi:10.7150/ijms.8.309. Available from
http://www.medsci.org/v08p0309.htm