Global reach, higher impact
International Journal of Biological Sciences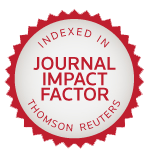 Int J Med Sci 2005; 2(4):147-154. doi:10.7150/ijms.2.147
Review
Characterization of N200 and P300: Selected Studies of the Event-Related Potential
1. The Methodist Hospital, Houston, TX 77002, USA
2. Baylor College of Medicine, Houston, TX 77030, USA

The Event-Related Potential (ERP) is a time-locked measure of electrical activity of the cerebral surface representing a distinct phase of cortical processing. Two components of the ERP which bear special importance to stimulus evaluation, selective attention, and conscious discrimination in humans are the P300 positivity and N200 negativity, appearing 300 ms and 200 ms post-stimulus, respectively. With the rapid proliferation of high-density EEG methods, and interdisciplinary interest in its application as a prognostic, diagnostic, and investigative tool, an understanding of the underpinnings of P300 and N200 physiology may support its application to both the basic neuroscience and clinical medical settings. The authors present a synthesis of current understanding of these two deflections in both normal and pathological states.
Keywords: Electroencephalography (EEG), N2, Neuroimaging, P3, Selective attention
How to cite this article:
Patel SH, Azzam PN. Characterization of N200 and P300: Selected Studies of the Event-Related Potential.
Int J Med Sci
2005; 2(4):147-154. doi:10.7150/ijms.2.147. Available from
http://www.medsci.org/v02p0147.htm