Global reach, higher impact
International Journal of Biological Sciences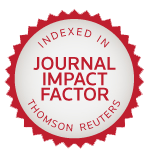 Int J Med Sci 2005; 2(4):143-146. doi:10.7150/ijms.2.143
Research Paper
Enhanced surveillance for childhood hepatitis B virus infection in Canada, 1999-2003
1 Blood borne Pathogens Section, Blood Safety Surveillance and Health Care Acquired Infection Division, Centre for Infectious Disease Prevention and Control, Public Health Agency of Canada, Ottawa, ON, Canada
2 National Microbiology Laboratory, Canadian Science Centre for Human and Animal Health, Public Health Agency of Canada, Winnipeg, MB, Canada
3 Capital Health, Edmonton, AB, Canada
4 Calgary Health Region, Calgary, AB, Canada
5 City of Ottawa, Public Health and Long Term Care Branch, Ottawa, ON, Canada
6 Vancouver Coastal Health, Vancouver, BC, Canada
7 Department of Health and Wellness, NB, Canada
8 British Columbia Centre for Disease Control (BCCDC), BC, Canada

Since hepatitis B virus (HBV) infection can have serious sequelae, especially if infection occurs during childhood, there is a continuing need to examine its epidemiology so as to inform control measures. We analyzed trends in disease incidence and patterns of hepatitis B virus (HBV) transmission in both Canadian-born and non-Canadian-born children from 1999 to 2003, through the Enhanced Hepatitis Strain Surveillance System. Amongst Canadian-born children, the incidence of newly identified HBV infection per 100,000 declined significantly during the study period from 1.4 in 1999, to 0.5 in 2003 (RR, 0.75 per year; 95% CI, 0.60-0.95). Amongst non-Canadian-born children, the incidence of HBV infection per 100,000 ranged from 9.4 to 16.3, during the study period (linear trend test, p=0.69). Poisson regression analysis revealed that non-Canadian-born children were more likely to have HBV infection (RR, 12.3; 95% CI, 7.6 to 19.8), than Canadian-born children. HBV infection was found to be more common among children emigrating from high endemic area, than among Canadian-born children. Current Canadian immunization policy should take into consideration the protection of all children against HBV infection, including those coming from countries where mass hepatitis B vaccination programs have still not been launched.
Keywords: incidence, hepatitis B, surveillance, children, birthplace
How to cite this article:
Wu HX, Andonov A, Giulivi A, Goedhuis NJ, Baptiste B, Furseth J, Poliquin D, Chan JI, Bolesnikov G, Moffat B, Paton S, Wu J. Enhanced surveillance for childhood hepatitis B virus infection in Canada, 1999-2003.
Int J Med Sci
2005; 2(4):143-146. doi:10.7150/ijms.2.143. Available from
http://www.medsci.org/v02p0143.htm