Global reach, higher impact
International Journal of Biological Sciences
Journal of Bone and Joint Infection (JBJI)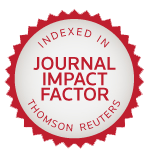 Int J Med Sci 2005; 2(4):137-142. doi:10.7150/ijms.2.137
Research Paper
Evaluation of maternal infusion therapy during pregnancy for fetal development
Foundation for the Community Control of Hereditary Diseases, Budapest, Hungary

The aim of this project was to study the possible association between maternal infusion treatments during pregnancy and variables of fetal development as well as the occurrence of congenital abnormalities (CA) in a case-control design. The large population-based data set of the Hungarian Case‑Control Surveillance of Congenital Abnormalities (HCCSCA) was evaluated based on the medically recorded infusion treatment during pregnancy. Of 22,843 case pregnant women who had newborns or fetuses with congenital abnormalities, 112 (0.5%), while of 38,151 control pregnant women who had newborn infants without any defects, 262 (0.7%), had infusion treatment during pregnancy. Infusion treatment was more frequent in the control group than in the case group with congenital abnormalities (adjusted POR with 945 95% CI: 0.7, 0.6-0.9) and there was no higher rate of maternal infusion treatments in any congenital abnormality group. Mean gestational age was shorter and mean birth weight was smaller in control newborn infants without CA born to mothers with infusion treatment during pregnancy than in the babies of mothers without infusion treatment. The prevalence of mild intrauterine growth retardation was more frequent in the fetuses of pregnant women with hyperemesis gravidarum treated with infusion. The results of the study suggest that infusion treatment of pregnant women did not associate with a higher risk of congenital abnormalities. In addition, the intravenous infusion of drugs has some, but limited efficacy to prevent the adverse effects of hyperemesis gravidarum and threatened preterm delivery.
Keywords: Infusion treatment, underlying pregnancy complications, congenital abnormalities, preterm birth, intrauterine growth retardation.
How to cite this article:
Petik D, Puhó E, Czeizel AE. Evaluation of maternal infusion therapy during pregnancy for fetal development.
Int J Med Sci
2005; 2(4):137-142. doi:10.7150/ijms.2.137. Available from
http://www.medsci.org/v02p0137.htm