Global reach, higher impact
International Journal of Biological Sciences
Journal of Bone and Joint Infection (JBJI)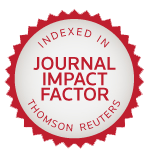 Int J Med Sci 2005; 2(4):122-128. doi:10.7150/ijms.2.122
Research Paper
Differential gene expression in HIV/SIV-associated and spontaneous lymphomas
1. Institute of Molecular Genetics, Russian Academy of Sciences, Kurchatov sq. 2, Moscow, Russia
2. National Research Center of Hematology, Russian Academy of Medical Sciences, Novozykovskii pr. 4a, Moscow, Russia
3. Department of Infection Pathology, German Primate Center, Kelnerweg, 4, Goettingen, Germany
4. Department of Virology and Immunology, German Primate Center, Kelnerweg, 4, Goettingen, Germany

Diffuse large B-cell lymphoma (DLBCL) is more prevalent and more often fatal in HIV-infected patients and SIV-infected monkeys compared to immune-competent individuals. Molecular, biological, and immunological data indicate that virus-associated lymphomagenesis is similar in both infected hosts. To find genes specifically overexpressed in HIV/SIV-associated and non-HIV/SIV-associated DLBCL we compared gene expression profiles of HIV/SIV-related and non-HIV-related lymphomas using subtractive hybridization and Northern blot analysis. Our experimental approach allowed us to detect two genes (a-myb and pub) upregulated solely in HIV/SIV-associated DLBCLs potentially involved in virus-specific lymphomagenesis in human and monkey. Downregulation of the pub gene was observed in all non-HIV-associated lymphomas investigated. In addition, we have found genes upregulated in both non-HIV- and HIV-associated lymphomas. Among those were genes both with known (set, ND4, SMG-1) and unknown functions. In summary, we have demonstrated that simultaneous transcriptional upregulation of at least two genes (a-myb and pub) was specific for AIDS-associated lymphomas.
Keywords: non-Hodgkin's lymphoma, diffuse large B-cell lymphoma, HIV/SIV-associated lymphomas, spontaneous, differentially expressed genes, subtractive hybridization
How to cite this article:
Nenasheva VV, Nikolaev AI, Martynenko A, Kaplanskaya IB, Bodemer W, Hunsmann G, Tarantul VZ. Differential gene expression in HIV/SIV-associated and spontaneous lymphomas.
Int J Med Sci
2005; 2(4):122-128. doi:10.7150/ijms.2.122. Available from
http://www.medsci.org/v02p0122.htm