Global reach, higher impact
International Journal of Biological Sciences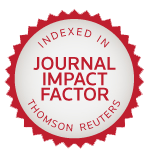 Int J Med Sci 2018; 15(13):1486-1501. doi:10.7150/ijms.27181
Research Paper
Comparison of Oxidative Stress Effects on Senescence Patterning of Human Adult and Perinatal Tissue-Derived Stem Cells in Short and Long-term Cultures
1. Department of Experimental, Diagnostic and Specialty Medicine (DIMES), University of Bologna, Via Massarenti 9, 40138 Bologna, Italy;
2. National Laboratory of Molecular Biology and Stem Cell Bioengineering of the National Institute of Biostructures and Biosystems (NIBB) - Eldor Lab, at the Innovation Accelerator, CNR, Via Piero Gobetti 101, 40129 Bologna, Italy;
3. Department of Biomedical Sciences, University of Sassari, Viale San Pietro 43/B, 07100 Sassari, Italy;
4. Istituto di Ricerca Genetica e Biomedica, Consiglio Nazionale delle Ricerche (CNR), Monserrato, 09042 Cagliari, Italy.
*These Authors equally contributed to this work

Human Mesenchymal Stem Cells (hMSCs) undergo senescence in lifespan. In most clinical trials, hMSCs experience long-term expansion ex vivo to increase cell number prior to transplantation, which unfortunately leads to cell senescence, hampering post-transplant outcomes.
Hydrogen peroxide (H2O2) in vitro represents a rapid, time and cost-effective tool, commonly used as oxidative stress tantalizing the stem cell ability to cope with a hostile environment, recapitulating the onset and progression of cellular senescence.
Here, H2O2 at different concentrations (ranging from 50 to 400 μM) and time exposures (1 or 2 hours - h), was used for the first time to compare the behavior of human Adipose tissue-derived Stem Cells (hASCs) and human Wharton's Jelly-derived MSCs (hWJ-MSCs), as representative of adult and perinatal tissue-derived stem cells, respectively. We showed timely different responses of hASCs and hWJ-MSCs at low and high subculture passages, concerning the cell proliferation, the cell senescence-associated β-Galactosidase activity, the capability of these cells to undergo passages, the morphological changes and the gene expression of tumor protein p53 (TP53, alias p53) and cyclin dependent kinase inhibitor 1A (CDKN1A, alias p21) post H2O2 treatments.
The comparison between the hASC and hWJ-MSC response to oxidative stress induced by H2O2 is a useful tool to assess the biological mechanisms at the basis of hMSC senescence, but it could also provide two models amenable to test in vitro putative anti-senescence modulators and develop anti-senescence strategies.
Keywords: human mesenchymal stem cells, cell senescence, oxidative stress-induced premature senescence, hydrogen peroxide, Resazurin-based assay, senescence-associated β-galactosidase activity
This is an open access article distributed under the terms of the Creative Commons Attribution (CC BY-NC) license (https://creativecommons.org/licenses/by-nc/4.0/). See http://ivyspring.com/terms for full terms and conditions.
How to cite this article:
Facchin F, Bianconi E, Romano M, Impellizzeri A, Alviano F, Maioli M, Canaider S, Ventura C. Comparison of Oxidative Stress Effects on Senescence Patterning of Human Adult and Perinatal Tissue-Derived Stem Cells in Short and Long-term Cultures.
Int J Med Sci
2018; 15(13):1486-1501. doi:10.7150/ijms.27181. Available from
http://www.medsci.org/v15p1486.htm