Global reach, higher impact
International Journal of Biological Sciences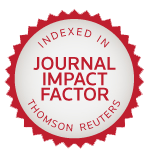 Int J Med Sci 2018; 15(11):1203-1209. doi:10.7150/ijms.26342
Research Paper
Increment of growth factors in mouse skin treated with non-thermal plasma
1. Feagle Co., Ltd., Yangsan 50614, Republic of Korea
2. Department of Oral Anatomy, School of Dentistry, Pusan National University, Yangsan 50612, Republic of Korea
3. Department of Biochemistry, College of Life Science and Biotechnology, Yonsei University, Seoul 03722, Republic of Korea
4. Department of Electrical Engineering, Pusan National University, Busan 46241, Republic of Korea
*These authors contributed equally to this work.

Non-thermal plasma (NTP) has several beneficial effects, and can be applied as a novel instrument for skin treatment. Recently, many types of NTP have been developed for potential medical or clinical applications, but their direct effects on skin activation remain unclear. In this study, the effect of NTP on the alteration of mouse skin tissue was analyzed. After NTP treatment, there were no signs of tissue damage in mouse skin, whereas significant increases in epidermal thickness and dermal collagen density were detected. Furthermore, treatment with NTP increased the expression of various growth factors, including TGF-α, TGF-β, VEGF, GM-CSF, and EGF, in skin tissue. Therefore, NTP treatment on skin induces the expression of growth factors without causing damage, a phenomenon that might be directly linked to epidermal expansion and dermal tissue remodeling.
Keywords: Non-thermal plasma, Skin regeneration, Clinical application, Growth factor
This is an open access article distributed under the terms of the Creative Commons Attribution (CC BY-NC) license (https://creativecommons.org/licenses/by-nc/4.0/). See http://ivyspring.com/terms for full terms and conditions.
How to cite this article:
Choi BBR, Choi JH, Ji J, Song KW, Lee HJ, Kim GC. Increment of growth factors in mouse skin treated with non-thermal plasma.
Int J Med Sci
2018; 15(11):1203-1209. doi:10.7150/ijms.26342. Available from
http://www.medsci.org/v15p1203.htm