Global reach, higher impact
International Journal of Biological Sciences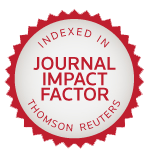 Int J Med Sci 2018; 15(6):574-579. doi:10.7150/ijms.23285
Research Paper
Salmonella Overcomes Drug Resistance in Tumor through P-glycoprotein Downregulation
1. Department of Internal Medicine, Kaohsiung Municipal Ta-Tung Hospital, Kaohsiung Medical University, Kaohsiung, Taiwan;
2. Division of Pulmonary and Critical Care Medicine, Department of Internal Medicine, Kaohsiung Medical University Hospital, Kaohsiung Medical University, Kaohsiung, Taiwan;
3. Faculty of Medicine, Department of Respiratory Therapy, College of Medicine, Kaohsiung Medical University, Taiwan;
4. Department of Biomedical Sciences, College of Medical Science and Technology, Chung Shan Medical University, Taichung, Taiwan;
5. Department of Medical Research, Chung Shan Medical University Hospital, Taichung, Taiwan;
6. Department of Biological Sciences, National Sun Yat-sen University, Kaohsiung, Taiwan;
7. Department of Medical Research, China Medical University Hospital, China Medical University, Taichung 404, Taiwan

Chemotherapy is one of effective methods for the treatment of tumor. Patients often develop drug resistance after chemotherapic cycles. Salmonella has potential as antitumor agent. Salmonella used in tandem with chemotherapy had additive effects, providing a rationale for using tumor-targeting Salmonella in combination with conventional chemotherapy. To improve the efficacy and safety of Salmonella, a further understanding of Salmonella interactions with the tumor microenvironment is required. The presence of plasma membrane multidrug resistance protein P-glycoprotein (P-gp) is highly relevant for the success of chemotherapy. Following Salmonella infection, dose-dependent downregulation of P-gp expressions were examined. Salmonella significantly decreased the efflux capabilities of P-gp, as based on the influx of Rhodamine 123 assay. In addition, Salmonella significant reduced the protein express the expression levels of phosph-protein kinase B (P-AKT), phosph-mammalian targets of rapamycin (P-mTOR), and phosph-p70 ribosomal s6 kinase (P-p70s6K) in tumor cells. The Salmonella-induced downregulation of P-gp was rescued by transfection of cells with active P-AKT. Our results demonstrate that Salmonella in tumor sites leads to decrease the expression of P-gp and enhances the combination of Salmonella and 5-Fluorouracil therapeutic effects.
Keywords: Salmonella, P-glycoprotein, 5-Fluorouracil, tumor, combination therapy
This is an open access article distributed under the terms of the Creative Commons Attribution (CC BY-NC) license (https://creativecommons.org/licenses/by-nc/4.0/). See http://ivyspring.com/terms for full terms and conditions.
How to cite this article:
Yang CJ, Chang WW, Lin ST, Chen MC, Lee CH.
Salmonella
Overcomes Drug Resistance in Tumor through P-glycoprotein Downregulation.
Int J Med Sci
2018; 15(6):574-579. doi:10.7150/ijms.23285. Available from
http://www.medsci.org/v15p0574.htm