Global reach, higher impact
International Journal of Biological Sciences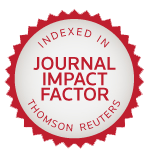 Int J Med Sci 2018; 15(6):564-573. doi:10.7150/ijms.23352
Research Paper
Dehydroepiandrosterone supplementation combined with Weight-Loading Whole-Body Vibration Training (WWBV) affects exercise performance and muscle glycogen storage in middle-aged C57BL/6 mice
1. Health Technology Collage, Jilin Sport University, Changchun 130022, Jilin, China.
2. School of Liberal Education, Shih Chien University, Taipei 116, Taiwan
3. Graduate Institute of Sports Science, National Taiwan Sport University, Taoyuan 33301, Taiwan
4. Center for General Education, Chang Gung University of Science and Technology, Taoyuan 33301, Taiwan
5. Department of Otorhinolaryngology-Head and Neck Surgery, Sleep Center, Linkou-Chang Gung Memorial Hospital, Taoyuan 33301, Taiwan.

Background: Adequate nutritional intake and an optimal training program are important elements of any strategy to preserve or increase muscle mass and strength during aging.
Purpose: In the current study, we investigate the effects of Dehydroepiandrosterone (DHEA), one of the most abundant circulating steroids in humans and a precursor hormone, supplementation combined with a weight-loading whole-body vibration (WWBV) on exercise performance, physical fatigue-related biochemical responses and testosterone content in middle-aged 9 months old C57BL/6 mice.
Methods: Male middle-aged C57BL/6 mice were divided into 3 groups (n = 8 per group) and treated for 4 weeks with the following: 1) Sedentary control (SC) with vehicle 2) DHEA supplementation (DHEA, 10.2 mg/kg) and 3) DHEA supplementation with WWBV training (DHEA: 10.2 mg/kg; WBV: 5.6 Hz, 2 mm, 0.13 g). Exercise performance was evaluated by forelimb grip strength and time to exhaustion, as well as changes in body composition and anti-fatigue levels after a 15-min swimming exercise. Fatigue-related biochemical responses of serum lactate, ammonia, glucose, creatine kinase (CK), and blood urea nitrogen (BUN) were measured following the swimming exercise. In addition, the biochemical parameters and the testosterone levels were measured at the end of the experiment.
Results: DHEA supplementation combined with WWBV training for 4 weeks significantly decreased the amount of white adipose tissue and increased the food and water intake. Additionally, WWBV+DHEA supplementation improved exercise performance, testosterone levels and glycogen contents of both liver and muscle. WWBV+DHEA supplementation also decreased serum lactate, ammonia and BUN levels, while increasing glucose levels following the 15-min swim test.
Conclusion: Taken together, our results suggest that combining the WWBV training program with DHEA supplementation could provide an anti-fatigue pharmacological effect for elderly populations.
Keywords: dehydroepiandrosterone (DHEA), resistance training, weight-loading whole-body vibration (WWBV), exercise performance, glycogen.
This is an open access article distributed under the terms of the Creative Commons Attribution (CC BY-NC) license (https://creativecommons.org/licenses/by-nc/4.0/). See http://ivyspring.com/terms for full terms and conditions.
How to cite this article:
Chen YM, Lee HC, Chen MT, Huang CC, Chen WC. Dehydroepiandrosterone supplementation combined with Weight-Loading Whole-Body Vibration Training (WWBV) affects exercise performance and muscle glycogen storage in middle-aged C57BL/6 mice.
Int J Med Sci
2018; 15(6):564-573. doi:10.7150/ijms.23352. Available from
http://www.medsci.org/v15p0564.htm