Global reach, higher impact
International Journal of Biological Sciences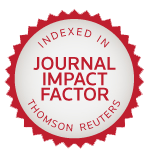 Int J Med Sci 2017; 14(12):1292-1300. doi:10.7150/ijms.21510
Research Paper
IER5 is involved in DNA Double-Strand Breaks Repair in Association with PAPR1 in Hela Cells
1. Department of Gynecologic Oncology, Beijing Obstetrics and Gynecology Hospital, Capital Medical University, Beijing, 100006, China;
2. National Institute for Radiological Protection, Chinese Center for Disease Control and Prevention, Beijing ,100088, China;
3. Department of Radiation Toxicology and Oncology, Beijing Key Laboratory for Radiobiology, Beijing Institute of Radiation Medicine, Beijing, 100850, China.

The immediate early response gene 5 (IER5) is a radiation response gene induced in a dose-independent manner, and has been suggested to be a molecular biomarker for biodosimetry purposes upon radiation exposure. Here, we investigated the function of IER5 in DNA damage response and repair. We found that interference on IER5 expression significantly decreased the efficiency of repair of DNA double-strand breaks induced by ionizing radiations in Hela cells. We found that IER5 participates in the non-homologous end-joining pathway of DNA breaks repair. Additionally, we identified a number of potential IER5-interacting proteins through mass spectrometry-based protein assays. The interaction of IER5 protein with poly(ADP-Ribose) polymerase 1 (PARP1) and Ku70 was further confirmed by immunoprecipitation assays. We also found that Olaparib, a PARP1 inhibitor, affected the stability of IER5. These results indicate that targeting of IER5 may be a novel DNA damage response-related strategy to use during cervical cancer radiotherapy or chemotherapy.
Keywords: cervical cancer, IER5, DNA double strand break repair, ionizing radiation, PARP1, Olaparib.
This is an open access article distributed under the terms of the Creative Commons Attribution (CC BY-NC) license (https://creativecommons.org/licenses/by-nc/4.0/). See http://ivyspring.com/terms for full terms and conditions.
How to cite this article:
Yu XP, Wu YM, Liu Y, Tian M, Wang JD, Ding KK, Ma T, Zhou PK. IER5 is involved in DNA Double-Strand Breaks Repair in Association with PAPR1 in Hela Cells.
Int J Med Sci
2017; 14(12):1292-1300. doi:10.7150/ijms.21510. Available from
http://www.medsci.org/v14p1292.htm