Global reach, higher impact
International Journal of Biological Sciences
Journal of Bone and Joint Infection (JBJI)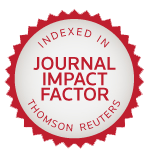 Int J Med Sci 2017; 14(12):1284-1291. doi:10.7150/ijms.20396
Research Paper
Tanshinone IIA Inhibits β-Catenin Nuclear Translocation and IGF-2R Activation via Estrogen Receptors to Suppress Angiotensin II-Induced H9c2 Cardiomyoblast Cell Apoptosis
1. Graduate Institute of Basic Medical Science, China Medical University, Taichung 40402, Taiwan;
2. Department of Obstetrics and Gynecology, Taichung Veteran's General Hospital, Taichung 40705,Taiwan;
3. Department of Nursing, MeiHo University, Pingtung 91202, Taiwan;
4. Section of Cardiology, Yuan Rung Hospital, Yuanlin, Taiwan;
5. 5Institute of Oral Sciences, College of Oral Medicine, Chung Shan Medical University, Taichung40201, Taiwan;
6. Department of Family Medicine, China Medical University Hospital, Taichung, Taiwan;
7. School of Medicine, College of Medicine, China Medical University, Taichung, Taiwan;
8. Department of Surgery, School of Medicine, College of Medicine, Taipei Medical University, Taipei11031, Taiwan;
9. Department of Biotechnology, Bharathiar University, Coimbatore-641 046, India;
10. Department of Biological Science and Technology, China Medical University, Taichung 40402,Taiwan;
11. Department of Health and Nutrition Biotechnology, Asia University, Taichung 41354, Taiwan;
12. School of Chinese Medicine, China Medical University, Taichung 40402, Taiwan.

Cardiomyopathy involves changes in the myocardial ultra-structure, hypertrophy, apoptosis, fibrosis and inflammation. Angiotensin II (AngII) stimulates the expression of insulin like-growth factors (IGF-2) and IGF-2 receptor (IGF-2R) in H9c2 cardiomyoblasts and subsequently leads to apoptosis. Estrogen receptors protect cardiomyocytes from apoptosis and fibrosis. Tanshinone IIA (TSN), a main active ingredient from Danshen, has been shown to protect cardiomyocytes from death caused by different stress signals. Estrogen receptor α (ER) is required for the rapid activation of the IGF-1R signaling cascade. This study aimed to investigate whether TSN protected H9c2 cardiomyocytes from AngII-induced activation of IGF-2R pathway and hypertrophy via ERs. We found that AngII caused the reduction in IGF-1R phosphorylation and the elevation of β-catenin and IGF-2R levels. This was reversed by increasing doses of TSN and of caspase-3 and ERK1/2 phosphorylation mediated by ERs. The phytoestrogen significantly attenuated AngII-induced apoptosis and suppressed the subsequent cardiac remodeling effect. Therefore, TSN reduced the AngII-induced activation of β-catenin and IGF-2R pathways, apoptosis and cardiac remodeling via ERs in H9c2 cardiomyoblasts.
Keywords: Angiotensin II, β-Catenin, Estrogen receptors, H9c2 Cardiomyoblasts, Insulin-like Growth Factor-2 Receptor, Tanshinone IIA.
This is an open access article distributed under the terms of the Creative Commons Attribution (CC BY-NC) license (https://creativecommons.org/licenses/by-nc/4.0/). See http://ivyspring.com/terms for full terms and conditions.
How to cite this article:
Chen YF, Day CH, Lee NH, Chen YF, Yang JJ, Lin CH, Chen RJ, Rajendran P, Viswanadha VP, Huang CY. Tanshinone IIA Inhibits β-Catenin Nuclear Translocation and IGF-2R Activation via Estrogen Receptors to Suppress Angiotensin II-Induced H9c2 Cardiomyoblast Cell Apoptosis.
Int J Med Sci
2017; 14(12):1284-1291. doi:10.7150/ijms.20396. Available from
http://www.medsci.org/v14p1284.htm