Global reach, higher impact
International Journal of Biological Sciences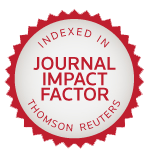 Int J Med Sci 2017; 14(12):1203-1212. doi:10.7150/ijms.20962
Research Paper
GLP-1 Treatment Improves Diabetic Retinopathy by Alleviating Autophagy through GLP-1R-ERK1/2-HDAC6 Signaling Pathway
1. School of Biotechnology, Southern Medical University, Guangzhou 510515, China;
2. International Center for Metabolic Diseases, Southern Medical University, Guangzhou 510515, China;
3. Dongguan SMU Metabolic Medicine R&D Inc., Dongguan, Guangdong Province 523000, China;
4. UCLA Center for Excellence in Pancreatic Disease, David Geffen School of Medicine, University of California, Los Angeles, California 90095, USA.
* These authors contributed equally to this work.

Objective: Apoptosis and autophagy of retinal cells, which may be induced by oxidative stress, are tightly associated with the pathogenesis of diabetic retinopathy (DR). The autophagy induced by oxidative stress is considered as excessively stimulated autophagy, which accelerates the progression of DR. This study aims to investigate the protective effect of GLP-1 treatment on alleviating apoptosis and autophagy of retinal cells in type 2 diabetic rats and reveals its possible mechanism.
Methods: Type 2 diabetic rats were induced by fed with high sugar, high fat diet and followed with streptozotocin injection. GLP-1 was applied to treat the diabetic rats for one week after the onset of diabetes. The expressions of oxidative stress-related enzymes, retinal GLP-1R, mitochondria-dependent apoptosis- related genes, autophagy markers, and autophagy-associated pathway genes were studied by Western blotting or immunohistochemistry analysis.
Results: GLP-1treatment reduced the levels of NOX3 and SOD2 in DR. The expression of BCL2 was increased, while the levels of caspase3 and LC3B were reduced through GLP-1 treatment in DR. GLP-1 treatment restored the GLP-1R expression and decreased the levels of phosphorylated AKT and phosphorylated ERK1/2, which was accompanied with the reduction of the HDAC6 levels in DR.
Conclusions: GLP-1 treatment can alleviate autophagy which may be induced by oxidative stress; this protective effect is likely through GLP-1R-ERK1/2-HDAC6 signaling pathway.
Keywords: retinopathy, GLP-1, oxidative stress, autophagy, HDAC6.
This is an open access article distributed under the terms of the Creative Commons Attribution (CC BY-NC) license (https://creativecommons.org/licenses/by-nc/4.0/). See http://ivyspring.com/terms for full terms and conditions.
How to cite this article:
Cai X, Li J, Wang M, She M, Tang Y, Li J, Li H, Hui H. GLP-1 Treatment Improves Diabetic Retinopathy by Alleviating Autophagy through GLP-1R-ERK1/2-HDAC6 Signaling Pathway.
Int J Med Sci
2017; 14(12):1203-1212. doi:10.7150/ijms.20962. Available from
http://www.medsci.org/v14p1203.htm