Global reach, higher impact
International Journal of Biological Sciences
Journal of Bone and Joint Infection (JBJI)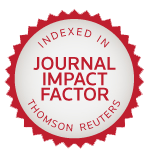 Int J Med Sci 2017; 14(12):1181-1188. doi:10.7150/ijms.20661
Research Paper
The inhibition of indoleamine 2, 3-dioxygenase 1 by connexin 43
1. Department of Anatomy, School of Medicine, College of Medicine, Kaohsiung Medical University, Kaohsiung, Taiwan;
2. Department of Internal Medicine, College of Medicine, Kaohsiung Medical University, Kaohsiung, Taiwan;
3. Department of Biological Sciences, National Sun Yat-sen University, Kaohsiung 804, Taiwan;
4. Department of Environmental Engineering and Science, Feng Chia University, Taichung 404, Taiwan;
5. Department of Biomedical Sciences, College of Medical Science and Technology, Chung Shan Medical University, Taichung, Taiwan
6. Department of Medical Research, Chung Shan Medical University Hospital, Taichung, Taiwan
7. Department of Medical Research, China Medical University Hospital, China Medical University, Taichung 404, Taiwan

Upregulation of connexin 43 (Cx43) showed potential in enhancing immune surveillance that was suppressed in the tumor microenvironment. The expression of indoleamine 2, 3-dioxygenase (IDO) is one of the crucial factors contributing to tumor immune tolerance by depletion of tryptophan and IDO-mediated tryptophan metabolites. Here, we aim to investigate the role of Cx43 in IDO production in murine tumor by using Cx43 inducers. Resveratrol (trans-3, 5, 4 '-trihydroxystilbene) is a natural plant-derived polyphenol possessing positive effect against cancer. Salmonella enterica serovar choleraesuis (S.C.) was proved to target and inhibit tumor growth. Both of them regulated Cx43 expression in tumor cells and led to either chemosensitizing or immune-activating. In this study, the correlation between Cx43 and IDO were determined by the treatment of resveratrol and S.C. Our data showed an increase in Cx43 while IDO protein and IDO-mediated inhibited effects on T cell decreased after tumor cells are given with resveratrol and S.C. treatments. All of which could be inhibited once the expression of Cx43 was blocked. Cx43 involved in IDO regulation might be useful in developing IDO-targeted cancer immune therapy.
Keywords: connexin 43, indoleamine 2, 3-dioxygenase 1, resveratrol, Salmonella
This is an open access article distributed under the terms of the Creative Commons Attribution (CC BY-NC) license (https://creativecommons.org/licenses/by-nc/4.0/). See http://ivyspring.com/terms for full terms and conditions.
How to cite this article:
Lin HC, Yang CJ, Kuan YD, Wang WK, Chang WW, Lee CH. The inhibition of indoleamine 2, 3-dioxygenase 1 by connexin 43.
Int J Med Sci
2017; 14(12):1181-1188. doi:10.7150/ijms.20661. Available from
http://www.medsci.org/v14p1181.htm