Global reach, higher impact
International Journal of Biological Sciences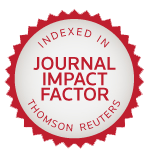 Int J Med Sci 2016; 13(7):524-532. doi:10.7150/ijms.15167
Research Paper
Evaluation of the Effectiveness of Peritoneal Adhesion Prevention Devices in a Rat Model
1. Department of General, Visceral and Transplantation Surgery, Hannover Medical School, Germany;
2. Institute of Pathology, Hannover Medical School, Germany;
3. Core Facility Quality Management and Health Technology Assessment in Transplantation, Integrated Research and Treatment Center-Transplantation (IFB-Tx), Hannover Medical School, Germany;
4. Department of Trauma and Orthopaedic Surgery, Federal Armed Forces Hospital Westerstede, Westerstede, Germany.

Background: Abdominal operations are followed by adhesions, a prevalent cause of abdominal pain, and the most frequent cause for bowel obstruction and secondary female infertility. This rat study addresses adhesion prevention capability of Adept®, Interceed®, Seprafilm®, and a novel device, 4DryField® PH which is provided as powder and generates its effect as gel.
Methods: Sixty-eight male Lewis rats had cecal abrasion and creation of an equally sized abdominal wall defect, and were grouped randomly: A control group without treatment (n=10); two groups treated with 4DryField® PH using premixed gel (n=15) or in-situ gel technique (n=16); one group each was treated with Seprafilm® (n=8), Interceed® (n=9), or Adept® (n=10). Sacrifice was on day 7 to evaluate incidence, quality, and quantity of adhesions, as expressed via adhesion reduction rate (AR). Histologic specimens were evaluated. Statistical analyses used ANOVA and unpaired t-tests.
Results: 4DryField® PH significantly reduced incidence and severity of adhesions both as premixed gel (AR: 85.2%) and as in-situ made gel (AR: 100%), a comparison between these two application techniques showed no differences in efficacy. Seprafilm® did not reduce incidence but severity of adhesions significantly (AR: 53.5%). With Interceed® (AR: 3.7%) and Adept® (AR: 16.1%) no significant adhesion-reduction was achieved. Except for inflammatory response with Interceed®, histopathology showed good tissue compatibility of all other devices.
Conclusion: 4DryField® PH and Seprafilm® showed significant adhesion prevention capabilities. 4DryField® PH achieved the highest adhesion prevention effectiveness without restrictions concerning mode of application and compatibility and, thus, is a promising strategy to prevent abdominal adhesions.
Keywords: Adhesion prevention, abdominal surgery, rat model OPAM, 4DryField® PH, Adept®, Interceed®, Seprafilm®
How to cite this article:
Poehnert D, Grethe L, Maegel L, Jonigk D, Lippmann T, Kaltenborn A, Schrem H, Klempnauer J, Winny M. Evaluation of the Effectiveness of Peritoneal Adhesion Prevention Devices in a Rat Model.
Int J Med Sci
2016; 13(7):524-532. doi:10.7150/ijms.15167. Available from
http://www.medsci.org/v13p0524.htm