Global reach, higher impact
International Journal of Biological Sciences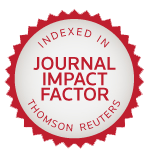 Int J Med Sci 2016; 13(6):424-431. doi:10.7150/ijms.14475
Research Paper
Detection of Human Papillomavirus 16-Specific IgG and IgM Antibodies in Patient Sera: A Potential Indicator of Oral Squamous Cell Carcinoma Risk Factor
1. Department of Oral Biology & Biomedical Sciences, Faculty of Dentistry, University of Malaya, 50603, Kuala Lumpur, Malaysia
2. Institute of Nano Electronic Engineering (INEE), Universiti Malaysia Perlis (UniMAP), 01000, Kangar, Perlis, Malaysia
3. School of Bioprocess Engineering, Universiti Malaysia Perlis (UniMAP), 02600 Arau, Perlis, Malaysia.
4. Faculty of Accountancy and Management, University Tungku Abdul Rahman, 43000, Kajang, Selangor, Malaysia
5. Advanced Medical & Dental Institute (AMDI), Universiti Sains Malaysia, 13200, Kepala Batas, Pulau Pinang, Malaysia
6. Biomaterial Research Laboratory, Dental Research Management Centre, Faculty of Dentistry, University of Malaya, 50603, Kuala Lumpur, Malaysia
7. Department of Oro-Maxillofacial Surgical & Medical Sciences, Faculty of Dentistry Building, University of Malaya, 50603, Kuala Lumpur, Malaysia
8. Oral Cancer Research and Coordinating Centre, Faculty of Dentistry, University of Malaya, 50603, Kuala Lumpur, Malaysia

The association between human papillomavirus type 16 (HPV16) and oral cancer has been widely reported. However, detecting anti-HPV antibodies in patient sera to determine risk for oral squamous cell carcinoma (OSCC) has not been well studied. In the present investigation, a total of 206 OSCC serum samples from the Malaysian Oral Cancer Database & Tissue Bank System, with 134 control serum samples, were analyzed by enzyme-linked immunosorbant assay (ELISA) to detect HPV16-specific IgG and IgM antibodies. In addition, nested PCR analysis using comprehensive consensus primers (PGMY09/11 and GP5+/6+) was used to confirm the presence of HPV. Furthermore, we have evaluated the association of various additional causal factors (e.g., smoking, alcohol consumption, and betel quid chewing) in HPV-infected OSCC patients. Statistical analysis of the Malaysian population indicated that OSCC was more prevalent in female Indian patients that practices betel quid chewing. ELISA revealed that HPV16 IgG, which demonstrates past exposure, could be detected in 197 (95.6%) OSCC patients and HPV16-specific IgM was found in a total of 42 (20.4%) OSCC patients, indicating current exposure. Taken together, our study suggest that HPV infection may play a significant role in OSCC (OR: 13.6; 95% CI: 3.89-47.51) and HPV16-specific IgG and IgM antibodies could represent a significant indicator of risk factors in OSCC patients.
Keywords: Human Papillomavirus 16, Oral Squamous Cell Carcinoma, Enzyme-Linked Immunosorbant Assay, Nested PCR, Oral cancer
How to cite this article:
Kerishnan JP, Gopinath SCB, Kai SB, Tang TH, Ng HLC, Rahman ZAA, Hashim U, Chen Y. Detection of Human Papillomavirus 16-Specific IgG and IgM Antibodies in Patient Sera: A Potential Indicator of Oral Squamous Cell Carcinoma Risk Factor.
Int J Med Sci
2016; 13(6):424-431. doi:10.7150/ijms.14475. Available from
http://www.medsci.org/v13p0424.htm