Global reach, higher impact
International Journal of Biological Sciences
Journal of Bone and Joint Infection (JBJI)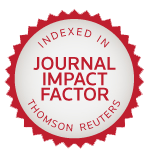 Int J Med Sci 2016; 13(6):403-411. doi:10.7150/ijms.14383
Research Paper
ECG-Guided Surveillance Technique in Cryoballoon Ablation for Paroxysmal and Persistent Atrial Fibrillation: A Strategy to Prevent From Phrenic Nerve Palsy
1. Department of Cardiology, Rhythmology and Internal Intensive Care, Klinikum Merheim, University Witten/Herdecke/Germany Ostmerheimer Str. 200, 51109 Cologne, Germany
2. Department of Diagnostic and Interventional Radiology, Berufsgenossenschaftliches Universitätsklinikum Bergmannsheil GmbH, Bürkle-de-la-Camp-Platz 1, 44789 Bochum
3. Department of Cardiology and Angiology, Johanniter-Krankenhaus Rheinhausen GmbH, Kreuzacker 1-7, 47228 Duisburg, Germany

Aims: Phrenic nerve palsy (PNP) is still a cause for concern in Cryoballoon ablation (CBA) procedures. New surveillance techniques, such as invasive registration of the compound motor action potential (CMAP), have been thought to prevent the occurrence of PNP. The present study investigates the impact of CMAP surveillance via an alternative and non-invasive ECG-conduction technique during CBA.
Methods: PVI with CBA was performed in 166 patients suffering from AF. Diaphragmal contraction was monitored by abdominal hands-on observation in Observation Group I; Observation Group II was treated using additional ECG-conduction, as a means of modified CMAP surveillance method. During the ablation of the right superior and inferior pulmonary veins, the upper extremities lead I was newly adjusted between the inferior sternum and the right chest, thereby recording the maximum CMAP. The CMAP in the above-mentioned ECG leads was continuously observed in a semi-quantitative manner.
Results: PNP was observed in 10 (6%) patients in total. In Observation Group I, 6 out of 61 (9.8%) demonstrated PNP. In Observation Group II a significant decrease of PNP could be demonstrated (p <0,001) and occurred in 4 out of 105 patients (3.8%). While three patients from Observation Group I left the EP lap with an ongoing PNP, none of the patients in Observation Group II had persistent PNP outside of the EP lab.
Conclusion: The present study demonstrates that additional ECG-conduction, used as modified CMAP surveillance, is an easy, effective and helpful additional safety measure to prevent PNP in CBA.
Keywords: Atrial Fibrillation, Pulmonary Vein Isolation, Cryoballoon Ablation, Phrenic Nerve palsy, Compound Motor Action Potential
How to cite this article:
Meissner A, Maagh P, Christoph A, Oernek A, Plehn G. ECG-Guided Surveillance Technique in Cryoballoon Ablation for Paroxysmal and Persistent Atrial Fibrillation: A Strategy to Prevent From Phrenic Nerve Palsy.
Int J Med Sci
2016; 13(6):403-411. doi:10.7150/ijms.14383. Available from
http://www.medsci.org/v13p0403.htm