Global reach, higher impact
International Journal of Biological Sciences
Journal of Bone and Joint Infection (JBJI)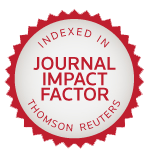 Int J Med Sci 2015; 12(8):644-649. doi:10.7150/ijms.11828
Research Paper
A Randomized Clinical Trial of Nefopam versus Ketorolac Combined With Oxycodone in Patient-Controlled Analgesia after Gynecologic Surgery
Department of Anesthesia and Pain Medicine, Biomedical Research Institute, Pusan National University Hospital, Busan, Republic of Korea

Objectives: Nefopam is a centrally-acting non-opioid analgesic, which has no effect on bleeding time and platelet aggregation. There has been no study about nefopam and oxycodone combination for postoperative analgesia. In this study, we present efficacy and side effects of nefopam/oxycodone compared with ketorolac/oxycodone in patient-controlled analgesia (PCA) after gynecologic surgery.
Methods: 120 patients undergoing gynecologic surgery were divided randomly into two groups: Nefopam group treated with oxycodone 1 mg and nefopam 1 mg bolus; and Ketorolac group treated with oxycodone 1 mg and ketorolac 1.5 mg bolus. After the operation, a blinded observer assessed the pain with a numeric rating scale (NRS), infused PCA dose and sedation score at 1, 4, 24, and 48 h, nausea, vomiting, headache, shivering, pruritus and delirium at 6, 24 and 48 h, and satisfaction at 48 h after the operation.
Results: Nefopam group showed less nausea than Ketorolac group within 6 h after the operation. There were no significant differences in demographic data and other complications between both groups. At 48 h after operation, satisfaction and the infused PCA volumes of Nefopam group (34.0± 19.7 ml) showed no significant differences compared to Ketorolac group (30.7± 18.4 ml, P-value= 0.46).
Conclusion: Nefopam showed a similar efficacy and lower incidence of nausea within 6 h after the operation to that of ketorolac in PCA. Nefopam may be a useful analgesic drug for the opioid-based PCA after gynecologic surgery. Further evaluation of accurate equivalent dose of nefopam as well as pharmacokinetics of bolus administration is required.
Keywords: Gynecologic surgery, Nefopam, Oxycodone, Patient-controlled analgesia, Postoperative pain
How to cite this article:
Hwang BY, Kwon JY, Lee DW, Kim E, Kim TK, Kim HK. A Randomized Clinical Trial of Nefopam versus Ketorolac Combined With Oxycodone in Patient-Controlled Analgesia after Gynecologic Surgery.
Int J Med Sci
2015; 12(8):644-649. doi:10.7150/ijms.11828. Available from
http://www.medsci.org/v12p0644.htm