Global reach, higher impact
International Journal of Biological Sciences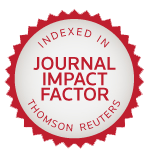 Int J Med Sci 2015; 12(7):590-598. doi:10.7150/ijms.11525
Research Paper
Dysregulated Serum MicroRNA Expression Profile and Potential Biomarkers in Hepatitis C Virus-infected Patients
1. Shenzhen Key Lab of Health Science and Technology, Division of Life Science & Health, Graduate School at Shenzhen, Tsinghua University, Shenzhen 518055, China
2. Zhu Jiang Hospital, Southern Medical University, Guangzhou 510282, China
3. Department of health inspection and quarantine, School of Public Health, Sun Yat-sen University, Guangzhou 510080, China
4. Central Laboratory of Health Quarantine, International Travel Health Care Center, Shenzhen Entry-exit Inspection and Quarantine Bureau, Shenzhen 518033, China
5. The Chinese University of Hong Kong, School of Life Sciences, Biochemistry Programme, The Chinese University of Hong Kong, Room 609, Mong Man Wai Building, Shatin, NT, Hong Kong, China
† Contribute equally.

Objectives: Circulating microRNAs (miRNAs) play critical roles in pathogen-host interactions. Aberrant miRNA expression profiles might have specific characteristics for virus strains, and could serve as noninvasive biomarkers for screening and diagnosing infectious diseases. In this study, we aimed to find new potential miRNA biomarkers of hepatitis C virus (HCV) infection.
Methods: Expression levels of broad-spectrum miRNAs in serum samples from 10 patients with HCV viremia and 10 healthy volunteers were analyzed using miRNA PCR arrays. Subsequently, the differential expression of four selected miRNAs (miR-122, miR-134, miR-424-3p, and miR-629-5p) was verified by qRT-PCR in the serum of 39 patients compared with that in 29 healthy controls. Receiver operating characteristic (ROC) curve analysis was performed to evaluate their potential for the diagnosis of HCV infection.
Results: miRNA PCR array assays revealed differential expression of 106 miRNAs in sera of HCV patients compared with that in healthy controls. Serum hsa-miR-122, miR-134, miR-424-3p, and miR-629-5p were well identified. The ROC curves showed that miR-122, miR-134, miR-424-3p, and miR-629-5p could distinguish HCV patients with preferable sensitivity and specificity. In addition, Correlation analysis indicated serum miR-122 expression was positive correlation with ALT/AST levels. Functional analysis of target proteins of these miRNAs indicated the involvement of viral replication, inflammation, and cell proliferation.
Conclusion: HCV patients have a broad 'fingerprint' profile with dysregulated serum miRNAs compared with that in healthy controls. Among these, serum hsa-miR-122, miR-134, miR-424-3p, and miR-629-5p are identified as promising indication factors of the serum miRNA profile of HCV infection. Particularly, miR-122 could be one of serum biomarkers for early pathological process of HCV. However, more miRNA biomarkers and biological functions of these miRNAs require further investigation.
Keywords: microRNAs, hepatitis C virus, miR-122, miR-134, miR-424, miR-629
How to cite this article:
Zhang S, Ouyang X, Jiang X, Gu D, Lin Y, Kong SK, Xie W. Dysregulated Serum MicroRNA Expression Profile and Potential Biomarkers in Hepatitis C Virus-infected Patients.
Int J Med Sci
2015; 12(7):590-598. doi:10.7150/ijms.11525. Available from
http://www.medsci.org/v12p0590.htm