Global reach, higher impact
International Journal of Biological Sciences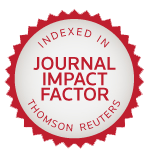 Int J Med Sci 2015; 12(2):177-186. doi:10.7150/ijms.8988
Research Paper
High Producing Tumor Necrosis Factor Alpha Gene Alleles in Protection against Severe Manifestations of Dengue
1. Tropical Infectious Diseases Research and Education Center (TIDREC), Department of Medical Microbiology, Faculty of Medicine, University of Malaya, Kuala Lumpur, Malaysia.
2. Department of Social and Preventive Medicine, Faculty of Medicine, University of Malaya, Kuala Lumpur, Malaysia.

Dengue virus (DENV) infection usually presents with mild self-limiting dengue fever (DF). Few however, would present with the more severe form of the disease, dengue hemorrhagic fever (DHF) and dengue shock syndrome (DSS). In the present study, the association between IL-12B, IL-10 and TNF-α gene polymorphisms and dengue severity was investigated. Methods: A case-control study was performed on a total of 120 unrelated controls, 86 DF patients and 196 DHF/DSS patients. The polymorphisms in IL-12B, IL-10 and TNF-α genes were genotyped using PCR-RFLP and PCR-sequencing methods. Results: A protective association of TNF-α -308A allele and -308GA genotype against DHF/DSS was observed, while TNF-α -238A allele and -238GA genotype were associated with DHF/DSS. A combination of TNF-α -308GA+AA genotype and IL-10 non-GCC haplotypes, IL-12B pro homozygotes (pro1/pro1, pro2/pro2) and IL-12B 3'UTR AC were significantly correlated with protective effects against DHF/DSS. An association between the cytokine gene polymorphisms and protection against the clinical features of severe dengue including thrombocytopenia and increased liver enzymes was observed in this study. Conclusion: The overall findings of the study support the correlation of high-producer TNF-α genotypes combined with low-producer IL-10 haplotypes and IL-12B genotypes in reduced risk of DHF/DSS.
Keywords: Infectious disease, tropical, dengue, genetics, cytokine, polymorphism.
How to cite this article:
Sam SS, Teoh BT, Chinna K, AbuBakar S. High Producing Tumor Necrosis Factor Alpha Gene Alleles in Protection against Severe Manifestations of Dengue.
Int J Med Sci
2015; 12(2):177-186. doi:10.7150/ijms.8988. Available from
http://www.medsci.org/v12p0177.htm