Global reach, higher impact
International Journal of Biological Sciences
Journal of Bone and Joint Infection (JBJI)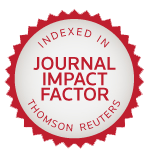 Int J Med Sci 2015; 12(2):126-134. doi:10.7150/ijms.9951
Research Paper
Single Nucleotide Polymorphism in Ag85 Genes of Mycobacterium Tuberculosis Complex: Analysis of 178 Clinical Isolates from China and 13 BCG strains
1. State Key Laboratory for Infectious Disease Prevention and Control, National Institute for Communicable Disease Control and Prevention, Chinese Center for Disease Control and Prevention, Beijing 102206, P. R. China
2. Collaborative Innovation Center for Diagnosis and Treatment of Infectious Diseases, Hangzhou 310003, China
3. Immunology Department, Changzhi Medical College, Shanxi, China
4. Beijing Center for Diseases Prevention and Control, Beijing 100013, China
* Yi Jiang, Haican Liu and Machao Li contributed equally to this study.

Host immune pressure and associated immune evasion of pathogenic bacteria are key features of host-pathogen co-evolution. Human T-cell epitopes of Mycobacterium tuberculosis (M. tuberculosis) were evolutionarily hyperconserved and thus it was deduced that M. tuberculosis lacks antigenic variation and immune evasion. However, in our previous studies, proteins MPT64, PstS1, Rv0309 and Rv2945c all harbored higher numbers of amino acid substitutions in their T cell epitopes, which suggests their roles in ongoing immune evasion. Here, we used the same set of 180 clinical M. tuberculosis complex (MTBC) isolates from China, amplified the genes encoding Ag85 complex, and compared the sequences. The results showed that Ag85 were hyperconserved in T/B cell epitopes and the genes were more likely to be under purifying selection. The divergence of host immune selection on different proteins may result from different function of the proteins. In addition, A312G of Ag85A and T418C of Ag85B may represent special mutations in BCG strains, which may be used to differentiate M.bovis and BCG strains from MTB strains. Also, C714A in Ag85B seems to be a valuable phylogenetic marker for Beijing strains.
Keywords: Genetic diversity, Mycobacterium tuberculosis, Ag85
How to cite this article:
Jiang Y, Liu H, Li M, Li G, Pang H, Dou X, Zhao X, Wan K. Single Nucleotide Polymorphism in Ag85 Genes of
Mycobacterium Tuberculosis Complex
: Analysis of 178 Clinical Isolates from China and 13 BCG strains.
Int J Med Sci
2015; 12(2):126-134. doi:10.7150/ijms.9951. Available from
http://www.medsci.org/v12p0126.htm