Global reach, higher impact
International Journal of Biological Sciences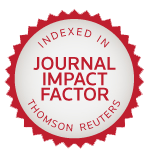 Int J Med Sci 2015; 12(1):78-82. doi:10.7150/ijms.10263
Research Paper
Combination Analysis in Genetic Polymorphisms of Drug-Metabolizing Enzymes CYP1A2, CYP2C9, CYP2C19, CYP2D6 and CYP3A5 in the Japanese Population
School of Pharmaceutical Sciences, Mukogawa Women's University, 11-68, Koshien Kyuban-Cho, Nishinomiya, Hyogo 663-8179, Japan.

The Cytochrome P450 is the major enzyme involved in drug metabolism. CYP enzymes are responsible for the metabolism of most clinically used drugs. Individual variability in CYP activity is one important factor that contributes to drug therapy failure. We have developed a new straightforward TaqMan PCR genotyping assay to investigate the prevalence of the most common allelic variants of polymorphic CYP enzymes CYP1A2, CYP2C9, CYP2C19, CYP2D6 and CYP3A5 in the Japanese population. Moreover, we focused on the combination of each genotype for clinical treatment. The genotype analysis identified a total of 139 out of 483 genotype combinations of five genes in the 1,003 Japanese subjects. According to our results, most of subjects seemed to require dose modification during clinical treatment. In the near future, modifications should be considered based on the individual patient genotype of each treatment.
Keywords: Cytochrome P450, TaqMan-PCR, dried saliva, Japanese population, Genetic analysis.
How to cite this article:
Ota T, Kamada Y, Hayashida M, Iwao-Koizumi K, Murata S, Kinoshita K. Combination Analysis in Genetic Polymorphisms of Drug-Metabolizing Enzymes CYP1A2, CYP2C9, CYP2C19, CYP2D6 and CYP3A5 in the Japanese Population.
Int J Med Sci
2015; 12(1):78-82. doi:10.7150/ijms.10263. Available from
http://www.medsci.org/v12p0078.htm