Global reach, higher impact
International Journal of Biological Sciences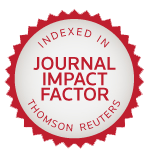 Int J Med Sci 2014; 11(12):1275-1281. doi:10.7150/ijms.10443
Review
Application of the Chick Embryo Chorioallantoic Membrane in Neurosurgery Disease
Department of Neurosurgery, Jilin University First Hospital, Changchun 130021, China.
* These authors contributed equally to this work.

The chick embryo chorioallantoic membrane (CAM) is a highly vascularized extraembryonic membrane. Because of its ease of accessibility, extensive vascularization and immunodeficient environment, the CAM has been broadly used in the oncology, biology, pharmacy, and tissue regeneration research. The present review summarizes the application of the CAM in neurosurgery disease research. We focused on the use of the CAM as an assay for the research of glioma, vascular anomalies, Moyamoya Disease, and the blood-brain barrier.
Keywords: chorioallantoic membrane, glioma, vascular disease, blood brain barrier.
How to cite this article:
Yuan YJ, Xu K, Wu W, Luo Q, Yu JL. Application of the Chick Embryo Chorioallantoic Membrane in Neurosurgery Disease.
Int J Med Sci
2014; 11(12):1275-1281. doi:10.7150/ijms.10443. Available from
http://www.medsci.org/v11p1275.htm