Global reach, higher impact
International Journal of Biological Sciences
Journal of Bone and Joint Infection (JBJI)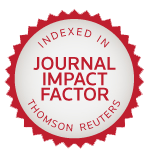 Int J Med Sci 2014; 11(12):1270-1274. doi:10.7150/ijms.9343
Research Paper
A Novel PCR-Based Approach to Discover miRNA Target Genes
1. Zhejiang Provincial Key Laboratory of Pathophysiology, School of Medicine, Ningbo University, Ningbo, ZJ 315000, China
2. The Neurology Department of the 148th Hospital of PLA, Zibo, SD 255300, China
3. Department of Medicine, University of Chicago, Chicago, IL 60637, USA
4. Biological Science Division, University of Chicago, Chicago, IL 60637, USA
5. Department of Psychiatry, University of Chicago, Chicago, IL 60637, USA.
*SD and YW contributed equally to the work.

MiRNAs are potent regulators of gene expression, and most miRNAs have from several to several thousands of gene targets. Validating the numerous gene targets of a given miRNA remains challenging despite the existence of various tools and databases that predict candidate gene-miRNA pairs. In the present study, we present a high-throughput but flexible method that applies a PCR-based application to simulate the binding of miRNAs to their gene targets. Using hsa-miR-377 as an illustrative example, our method was able to identify 13 potential targets of hsa-miR-377. Moreover, our results include 2 genes (SOD2 and PPM1A) that have already been verified as targets of hsa-miR-377. Our method may provide an alternative way of identifying the gene targets of miRNAs for future research.
Keywords: miRNA, gene target, hsa-miR-377, high-throughput.
How to cite this article:
Duan S, Wang Y, Wang H, Wang S, Ji L, Dai D, Jiang D, Zhang X, Wang Q. A Novel PCR-Based Approach to Discover miRNA Target Genes.
Int J Med Sci
2014; 11(12):1270-1274. doi:10.7150/ijms.9343. Available from
http://www.medsci.org/v11p1270.htm