Global reach, higher impact
International Journal of Biological Sciences
Journal of Bone and Joint Infection (JBJI)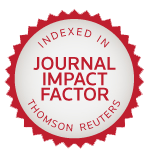 Int J Med Sci 2014; 11(12):1240-1247. doi:10.7150/ijms.8170
Research Paper
Immunomodulatory Effects of Newcastle Disease Virus AF2240 Strain on Human Peripheral Blood Mononuclear Cells
1. Faculty of Biotechnology and Biomolecular Sciences, Universiti Putra Malaysia, 43400, Serdang, Selangor, Malaysia.
2. Institute of Bioscience, Universiti Putra Malaysia, 43400, Serdang, Selangor, Malaysia.

Immunotherapy has raised the attention of many scientists because it hold promise to be an attractive therapeutic strategy to treat a number of disorders. In this study, the immunomodulatory effects of low titers of Newcastle disease virus (NDV) AF2240 on human peripheral blood mononuclear cells (PBMC) were analyzed. We evaluated cytokine secretion and PBMC activation by cell proliferation assay, immunophenotyping and enzyme linked immunosorbent assay. The proliferation of the human PBMC was measured to be 28.5% and 36.5% upon treatment with 8 hemaglutinin unit (HAU) and 2 HAU of NDV respectively. Interestingly, the percentage of cells with activating markers CD16 and CD56 were increased significantly. Furthermore, the intracellular perforin and granzyme levels were also increased upon virus infection. Human PBMC treated with NDV titer 8 HAU was found to stimulate the highest level of cytokine production including interferon-γ, interleukin-2 and interleukin-12. The release of these proteins contributes to the antitumor effect of PBMC against MCF-7 breast cancer cells. Based on the 3-(4, 5-dimethylthiazol-2-yl)-2, 5-diphenyl tetrazolium bromide assay, activated human PBMC showed high cytolytic efficiency towards human breast tumor cells. In summary, NDV was able to stimulate PBMC proliferation, cytokine secretion and cytolytic activity.
Keywords: Newcastle disease virus, AF2240, immunomodulation, PBMC, breast cancer, immunophenotyping
How to cite this article:
Lam HY, Yusoff K, Yeap SK, Subramani T, Abd-Aziz S, Omar AR, Alitheen NB. Immunomodulatory Effects of Newcastle Disease Virus AF2240 Strain on Human Peripheral Blood Mononuclear Cells.
Int J Med Sci
2014; 11(12):1240-1247. doi:10.7150/ijms.8170. Available from
http://www.medsci.org/v11p1240.htm