Global reach, higher impact
International Journal of Biological Sciences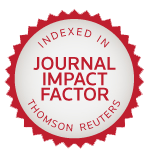 Int J Med Sci 2014; 11(9):962-970. doi:10.7150/ijms.9529
Research Paper
DHRSX, A Novel Non-Classical Secretory Protein Associated With Starvation Induced Autophagy
1. Center for Human Disease Genomics, Department of Immunology, School of Basic Medical Sciences, Health Science Center, Peking University, Beijing 100191, P. R. China
2. Key Laboratory of Medical Immunology, Ministry of Health, School of Basic Medical Science, Peking University, Beijing 100191, P. R. China

Dehydrogenase/reductase (SDR family) X-linked (DHRSX) is a novel human gene without any substantial functional annotation and was initially cloned and identified in our laboratory. In this study, we present evidence that it encodes a non-classical secretory protein and promotes starvation induced autophagy. Using the Baf.A1 assay and N-terminal sequencing, we showed that DHRSX is secreted in a non-classical form. We expressed and purified a recombinant human GST-DHRSX fusion protein. Functional studies revealed that HeLa and U2OS cells overexpressing DHRSX or treated with the GST-DHRSX fusion protein exhibited higher levels of starvation-induced autophagy, resulting in increased endogenous LC3-II levels, a punctate GFP-LC3 distribution, and structures associated with autophagy, with a lower accumulation of autophagy substrates such as p62 and polyQ80. Accordingly, knockdown of endogenous DHRSX through specific siRNAs reduced LC3-II levels obviously in U2OS cells induced by starvation. Collectively, these results demonstrate that DHRSX is a novel non-classical secretory protein involved in the positive regulation of starvation induced autophagy and provide a new avenue for research on this protein family and autophagy regulation.
Keywords: Autophagy, DHRSX, Non-classical secretory protein, Novel gene
How to cite this article:
Zhang G, Luo Y, Li G, Wang L, Na D, Wu X, Zhang Y, Mo X, Wang L. DHRSX, A Novel Non-Classical Secretory Protein Associated With Starvation Induced Autophagy.
Int J Med Sci
2014; 11(9):962-970. doi:10.7150/ijms.9529. Available from
http://www.medsci.org/v11p0962.htm