Global reach, higher impact
International Journal of Biological Sciences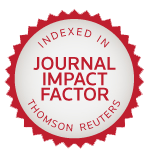 Int J Med Sci 2014; 11(9):905-917. doi:10.7150/ijms.8877
Research Paper
The Basic Social Medical Insurance Is Associated with Clinical Outcomes in the Patients with ST-elevation Myocardial Infarction: A Retrospective Study from Shanghai, China
1. Department of Cardiology, Shanghai Tenth People's Hospital, Tongji University School of Medicine, Shanghai, 200072, China
2. Department of Neurology, Shanghai Tenth People's Hospital, Tongji University School of Medicine, Shanghai, 200072, China
* These authors contributed equally to this work and should be considered co-first authors.

Objective: Several social economic factors play important roles in treatments of ST-elevation myocardial infarction (STEMI) and finally influence the clinical outcomes. The basic social medical insurance (BSMI) is an important economic factor in China's medical system. However, the impact of BSMI on clinical outcomes in STEMI patients has not been explored yet. The aim of this study is to investigate whether BSMI is a predictor of clinical outcomes in the patients with STEMI in Shanghai, China.
Material and methods: In this retrospective study, 681 STEMI patients from different areas in Shanghai were classified into four groups: new rural cooperative medical scheme (NCMS) group, urban resident basic medical insurance scheme (URBMI) group, urban employee basic medical insurance scheme (UEBMI) group and UNINSURED group, major adverse events (cardiac death, nonfatal reinfarction, clinically driven target lesion revascularization/target vessel revascularization, stroke, heart failure) were regarded as study endpoints to determine whether BSMI was a prognostic factor.
Results: During a mean follow-up of 36 months, the incidence of major adverse events was significantly higher in NCMS patients (64; 38.8%) compared with the other groups: URBMI (47; 24.6%); UEBMI (28; 15.6%); UNISURED (40; 27.6%). Similarly, cardiac mortality was also higher in NCMS group (19; 11.5%). A Kaplan-Meier survival analysis revealed significantly lower event-free survival rate for major adverse events (p < 0.001) and cardiac mortality (p = 0.01) in NCMS group. Multivariate Cox regression analysis revealed that BSMI was an important prognostic factor in STEMI patients.
Conclusion: These results demonstrate that BSMI is closely associated with the major adverse events-free survival rate at 36-month follow-up in the STEMI patients under the current policies in Shanghai, China.
Keywords: ST-elevation myocardial infarction, Basic social medical insurance, Commercial health insurance, Health inequality, Survival.
How to cite this article:
Liu B, Yan H, Guo R, Liu X, Li X, Xu Y. The Basic Social Medical Insurance Is Associated with Clinical Outcomes in the Patients with ST-elevation Myocardial Infarction: A Retrospective Study from Shanghai, China.
Int J Med Sci
2014; 11(9):905-917. doi:10.7150/ijms.8877. Available from
http://www.medsci.org/v11p0905.htm