Global reach, higher impact
International Journal of Biological Sciences
Journal of Bone and Joint Infection (JBJI)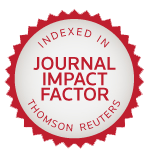 Int J Med Sci 2014; 11(9):893-896. doi:10.7150/ijms.8948
Research Paper
Comparison of Iodine-125 Seed Implantation and Pancreaticoduodenectomy in the Treatment of Pancreatic Cancer
Department of Hepatobiliary and Pancreatic Surgery, the First Bethune Hospital, Jilin University, Jilin 130021, China.
* contributed equally to this paper.

Objective: This retrospective study compared the advantages and disadvantages of iodine-125 (125I) seed implantation and pancreaticoduodenectomy (PD) in the treatment of pancreatic cancer.
Methods: Patients with diagnosed pancreatic cancer who were treated with 125125I seed implantation (30 patients) or PD (30 patients) in our hospital were evaluated for operative time, bleeding, liver function, time to first bowel movement and normal diet, survival, and medical costs.
Results: Compared with patients who underwent PD, those given 125I seed implantation had significantly shorter operative time, less bleeding, higher albumin, shorter periods to bowel movement and normal diet, lower risk of complications, and lower medical costs (P < 0.001, each). The difference of bilirubin level, time to feeding, and median survival were not significant statistically between two treatment grouops.
Conclusion: For pancreatic cancer patients for whom PD is not appropriate or who refuse PD, 125I seed implantation is a good option.
Keywords: pancreatic cancer, 125I seed implantation, pancreaticoduodenectomy, radiotherapy.
How to cite this article:
Liu K, Ji B, Zhang W, Liu S, Wang Y, Liu Y. Comparison of Iodine-125 Seed Implantation and Pancreaticoduodenectomy in the Treatment of Pancreatic Cancer.
Int J Med Sci
2014; 11(9):893-896. doi:10.7150/ijms.8948. Available from
http://www.medsci.org/v11p0893.htm