Global reach, higher impact
International Journal of Biological Sciences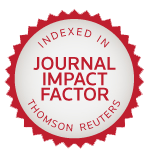 Int J Med Sci 2014; 11(9):886-892. doi:10.7150/ijms.9338
Research Paper
Gestational Hypoxia Up-regulates Protein Kinase C and Inhibits Calcium-Activated Potassium Channels in Ovine Uterine Arteries
Center for Perinatal Biology, Division of Pharmacology, Department of Basic Sciences, Loma Linda University School of Medicine, Loma Linda, CA, USA

Objective: The present study tested the hypothesis that gestational hypoxia up-regulates protein kinase C (PKC) and inhibits calcium-activated potassium channels (KCa)-mediated relaxations of uterine arteries in pregnancy. Study design: Uterine arteries were isolated from nonpregnant (NPUA) and pregnant (PUA) (~140 day gestation) sheep maintained at either sea level or high altitude (3,820 m for 110 days, PaO2: 60 mmHg). Contractions of uterine arteries were determined. Key findings: In normoxic PUA, selective inhibition of large-conductance KCa (BK) channels significantly enhanced PKC activator phorbol 12, 13-dibutyrate (PDBu)-induced contractions. This effect was abrogated by chronic hypoxia in gestation. Unlike BK channels, inhibition of small-conductance KCa (SK) channels had no significant effect on PDBu-mediated contractions. In normoxic PUA, activation of both BK with NS1619 or SK with NS309 produced concentration-dependent relaxations, which were not altered by the addition of PDBu. However, in uterine arteries treated with chronic hypoxia (10.5% O2 for 48 h), both NS1619- and NS309-induced relaxations were significantly attenuated by PDBu. In NPUAs, inhibition of BK channels significantly enhanced PDBu-induced contractions in both normoxic and hypoxic animals. Conclusion: The results suggest that in the normoxic condition BK inhibits PKC activity and uterine vascular contractility, which is selectively attenuated by chronic hypoxia during gestation. In addition, hypoxia induces PKC-mediated inhibition of BK and SK activities and relaxations of uterine arteries in pregnancy.
Keywords: chronic hypoxia, pregnancy, PKC, K+ channel, uterine arterial contractility.
How to cite this article:
Xiao D, Zhu R, Zhang L. Gestational Hypoxia Up-regulates Protein Kinase C and Inhibits Calcium-Activated Potassium Channels in Ovine Uterine Arteries.
Int J Med Sci
2014; 11(9):886-892. doi:10.7150/ijms.9338. Available from
http://www.medsci.org/v11p0886.htm