Global reach, higher impact
International Journal of Biological Sciences
Journal of Bone and Joint Infection (JBJI)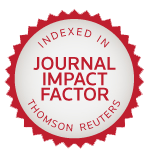 Int J Med Sci 2014; 11(5):448-452. doi:10.7150/ijms.8034
Research Paper
Effect of Chronic Administration of Forskolin on Glycemia and Oxidative Stress in Rats with and without Experimental Diabetes
1. Enrico Stefani building, Centro Universitario de Investigaciones Biomédicas de la Universidad de Colima, Av. 25 de Julio #965, colonia Villas de San Sebastián, C.P. 28040. Colima, Colima, México.
2. Unidad de Epidemiología Clínica, Instituto Mexicano del Seguro Social, Colima, Colima, México.
3. Unidad de Medicina Familiar No. 19, Coordinación de Educación en Salud e Investigación Instituto Mexicano del Seguro Social, Colima, Colima, México.
* Equal contribution.

Forskolin is a diterpene derived from the plant Coleus forskohlii. Forskolin activates adenylate cyclase, which increases intracellular cAMP levels. The antioxidant and antiinflammatory action of forskolin is due to inhibition of macrophage activation with a subsequent reduction in thromboxane B2 and superoxide levels. These characteristics have made forskolin an effective medication for heart disease, hypertension, diabetes, and asthma. Here, we evaluated the effects of chronic forskolin administration on blood glucose and oxidative stress in 19 male Wistar rats with streptozotocin-induced diabetes compared to 8 healthy male Wistar rats. Rats were treated with forskolin, delivered daily for 8 weeks. Glucose was assessed by measuring fasting blood glucose in diabetic rats and with an oral glucose tolerance test (OGTT) in healthy rats. Oxidative stress was assessed by measuring 8-hydroxydeoxyguanosine (8‑OHdG) in 24-h urine samples. In diabetic rats, without forskolin, fasting blood glucose was significantly higher at the end than at the beginning of the experiment (8 weeks). In both healthy and diabetic rats, forskolin treatment lowered the fasting glucose at the end of the experiment but no effect was found on oral glucose tolerance. The 8-OHdG levels tended to be less elevated in forskolin-treated than in untreated group. Our results showed that chronic administration of forskolin decreased fasting blood glucose levels; however, the reductions of 8-OHdG were not statistically significant.
Keywords: Diabetes, 8-hydroxydeoxyguanosine, forskolin, glucose.
How to cite this article:
Ríos-Silva M, Trujillo X, Trujillo-Hernández B, Sánchez-Pastor E, Urzúa Z, Mancilla E, Huerta M. Effect of Chronic Administration of Forskolin on Glycemia and Oxidative Stress in Rats with and without Experimental Diabetes.
Int J Med Sci
2014; 11(5):448-452. doi:10.7150/ijms.8034. Available from
http://www.medsci.org/v11p0448.htm