Global reach, higher impact
International Journal of Biological Sciences
Journal of Bone and Joint Infection (JBJI)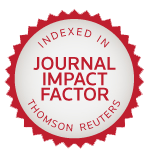 Int J Med Sci 2014; 11(5):404-408. doi:10.7150/ijms.8033
Short Research Communication
All Human EF1α Promoters Are Not Equal: Markedly Affect Gene Expression in Constructs from Different Sources
Molecular Physiology and Therapeutics Branch, National Institute of Dental and Craniofacial Research, NIH, DHHS, Bethesda, MD 20892-1190.

The promoter is a major element in the expression cassette of gene therapy vectors. Optimal promoter selection can enhance target specificity and gene expression. Recently, we evaluated three different human elongation factor 1 alpha (EF1α) promoters. The three promoters were put into the same expression vector, pAC-luc, driving expression of the luciferase cDNA. The activity from one EF1α promoter (termed EF1α -3), obtained in a commercial vector, was markedly lower when tested in vitro (from 50 - 500 x) in four cell lines and in vivo in rat submandibular glands (~250 x). Sequence differences in the EF1α -3 promoter likely account for the activity differences seen. Investigators need to recognize that all promoters of the same name may not be equivalent in driving transgene expression.
Keywords: promoter, EF1α, gene therapy.
How to cite this article:
Zheng C, Baum BJ. All Human EF1α Promoters Are Not Equal: Markedly Affect Gene Expression in Constructs from Different Sources.
Int J Med Sci
2014; 11(5):404-408. doi:10.7150/ijms.8033. Available from
http://www.medsci.org/v11p0404.htm