Global reach, higher impact
International Journal of Biological Sciences
Journal of Bone and Joint Infection (JBJI)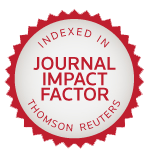 Int J Med Sci 2013; 10(13):1817-1829. doi:10.7150/ijms.6902
Research Paper
Evaluation of Antiviral Activities of Four Local Malaysian Phyllanthus Species against Herpes Simplex Viruses and Possible Antiviral Target
1. Department of Medical Microbiology, Faculty of Medicine, University of Malaya, Malaysia.
2. Biotechnology Centre, Malaysia Agricultural Research and Development Institute (MARDI), Serdang, Malaysia.
3. Department of Trauma and Emergency, University Malaya Medical Centre, Malaysia.

Nucleoside analogues such as acyclovir are effective antiviral drugs against herpes simplex virus infections since its introduction. However, with the emergence of acyclovir-resistant HSV strains particularly in immunocompromised patients, there is a need to develop an alternative antiherpetic drug and plants could be the potential lead. In this study, the antiviral activity of the aqueous extract of four Phyllanthus species were evaluated against herpes simplex virus type-1 (HSV-1) and HSV-2 in Vero cells by quantitative PCR. The protein expressions of untreated and treated infected Vero cells were studied by 2D-gel electrophoresis and Western blot. This is the first study that reported the antiviral activity of P. watsonii. P. urinaria was shown to demonstrate the strongest antiviral activity against HSV-1 and HSV-2, with SI >33.6. Time-of-addition studies suggested that the extract may act against the early infection stage and the replication stage. Protein expression studies indicated that cellular proteins that are involved in maintaining cytoskeletal structure could be potential target for development of antiviral drugs. Preliminary findings indicated that P. urinaria demonstrated potent inhibitory activity against HSV. Hence, further studies such as in vivo evaluation are required for the development of effective antiherpetic drug.
Keywords: Herpes simplex virus, Phyllanthus, antiviral, cytoskeleton.
How to cite this article:
Tan WC, Jaganath IB, Manikam R, Sekaran SD. Evaluation of Antiviral Activities of Four Local Malaysian Phyllanthus Species against Herpes Simplex Viruses and Possible Antiviral Target.
Int J Med Sci
2013; 10(13):1817-1829. doi:10.7150/ijms.6902. Available from
http://www.medsci.org/v10p1817.htm