Global reach, higher impact
International Journal of Biological Sciences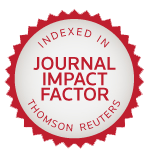 Int J Med Sci 2013; 10(8):1015-1021. doi:10.7150/ijms.6402
Research Paper
Alanine Aminotransferase Elevation during Peginterferon Alpha-2a or Alpha-2b plus Ribavirin Treatment
1. Department of Gastroenterology and Nephrology, Chiba University, Graduate School of Medicine, 1-8-1 Inohana, Chuo-ku, Chiba 260-8670, Japan;
2. Department of Molecular Virology, Chiba University, Graduate School of Medicine, 1-8-1 Inohana, Chuo-ku, Chiba 260-8670, Japan.

Alanine aminotransferase (ALT) elevation was occassionally observed during the treatment with combination peginterferon alpha plus ribavirin. Two forms of peginterferon are currently available as a standard of care with or without direct-acting antivirals against hepatitis C virus (HCV). Until the appearance of interferon-sparing regimen, peginterferon alpha plus ribavirin will play a central role in the eradication of HCV. In the present study, we compared ALT elevations in response to peginterferon alpha-2a plus ribavirin or peginterferon alpha-2b plus ribavirin in HCV genotype-1-infected patients. There were no significant differences in ALT elevations between treatments with the two peginterferons, but in a comparison of the proportions of patients with transient ALT elevation from baseline between the two groups, transient ALT elevation was observed more in sustained virological response (SVR) patients treated with peginterferon alpha-2a than with peginterferon alpha-2b. However, no patients discontinued treatment due to ALT elevation. Patients with transient ALT elevation from baseline during the treatment had less favorable IL28B rs8099917 genotype in the peginterferon alpha-2b group. Patients achieving SVR tended to have lower ALT levels, although some had persistent ALT elevation during treatment. In conclusion, clinicians should pay attention to possible ALT elevation during the treatment of chronic hepatitis C patients.
Keywords: ALT, HCV, IL28B, Peginterferon, Ribavirin.
How to cite this article:
Nakamura M, Kanda T, Miyamura T, Wu S, Nakamoto S, Yokosuka O. Alanine Aminotransferase Elevation during Peginterferon Alpha-2a or Alpha-2b plus Ribavirin Treatment.
Int J Med Sci
2013; 10(8):1015-1021. doi:10.7150/ijms.6402. Available from
http://www.medsci.org/v10p1015.htm