Global reach, higher impact
International Journal of Biological Sciences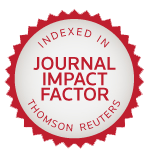 Int J Med Sci 2013; 10(8):988-994. doi:10.7150/ijms.5944
Research Paper
Lack of Association of C-Met-N375S Sequence Variant with Lung Cancer Susceptibility and Prognosis
1. Department of Chest Medicine, Chi Mei Medical Center, Tainan, Taiwan, R.O.C.;
2. Chang Jung Christian University;
3. Department of Pharmacology and Institute of Basic Medical Science, College of Medicine, National Cheng Kung University, Tainan, Taiwan, R. O. C.;
4. Cancer Center, China Medical University Hospital, Taichung, Taiwan, R. O. C.;
5. Institute of Emergency and Critical Care Medicine, National Yang Ming University, Division of Thoracic Surgery, Taipei Veterans General Hospital, Taiwan, R. O. C.;
6. Departments of Medicine, University of Chicago Medical Center, Chicago, USA.

Background: Previously, we identified a sequence variant (N375S) of c-Met gene, however, its association with lung cancer risk and prognosis remain undefined.
Patients and Methods: We investigated the genotype distribution of the c-Met-N375S sequence variant in 206 lung cancer patients and 207 non-cancer controls in the Taiwanese population by DNA sequencing.
Results: Lung cancer patients with variant A/G and G/G genotypes showed 1.08-fold increased cancer risk when compared to patients with the wild-type A/A genotype (95% CI, 0.60-1.91). There were no significant differences in postoperative survival between c-Met-N375S and wild-type patients. In the cell model, the c-Met-N375S cells showed a decrease in cell death upon treatment with MET inhibitor SU11274 compared to wild-type cells.
Conclusion: Our data suggest that the c-Met-N375S sequence variant may not play a significant role in cancer susceptibility and the prognosis of lung cancer patients. The correlation with chemoresponse of c-Met-N375S is worth further investigation in patients receiving MET therapy.
Keywords: c-Met, N375S, cancer risk, prognosis, lung cancer.
How to cite this article:
Shieh JM, Tang YA, Yang TH, Chen CY, Hsu HS, Tan YHC, Salgia R, Wang YC. Lack of Association of
C-Met-N375S
Sequence Variant with Lung Cancer Susceptibility and Prognosis.
Int J Med Sci
2013; 10(8):988-994. doi:10.7150/ijms.5944. Available from
http://www.medsci.org/v10p0988.htm