Global reach, higher impact
International Journal of Biological Sciences
Journal of Bone and Joint Infection (JBJI)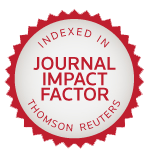 Int J Med Sci 2013; 10(8):938-947. doi:10.7150/ijms.6152
Research Paper
C-Reactive Protein and Serum Amyloid A Overexpression in Lung Tissues of Chronic Obstructive Pulmonary Disease Patients: A Case-Control Study
1. Unidad Medico-Quirurgica de Enfermedades Respiratorias. Hospital Universitario Virgen del Rocio, Seville, Spain.
2. Instituto de Biomedicina de Sevilla (IBiS). Hospital Universitario Virgen del Rocio, Seville, Spain.
3. CIBER de Enfermedades Respiratorias (CIBERES), Spain
* Both authors have contributed equally to this work.

Background. Although researchers have consistently demonstrated systemic inflammation in chronic obstructive pulmonary disease (COPD), its origin is yet unknown. We aimed to compare the lung bronchial and parenchymal tissues as potential sources of major acute-phase reactants in COPD patients and resistant smokers.
Methods. Consecutive patients undergoing elective surgery for suspected primary lung cancer were considered for the study. Patients were categorized as COPD or resistant smokers according to their spirometric results. Lung parenchyma and bronchus sections distant from the primary lesion were obtained. C-reactive protein (CRP) and serum amyloid A (SAA1, SAA2 and SAA4) gene expressions were evaluated by RT-PCR. Protein levels were evaluated in paraffin embedded lung tissues by immunohistochemistry and in serum samples by nephelometry.
Results. Our study included 85 patients with COPD and 87 resistant smokers. In bronchial and parenchymal tissues, both CRP and SAA were overexpressed in COPD patients. In the bronchus, CRP, SAA1, SAA2, and SA4 gene expressions in COPD patients were 1.89-fold, 4.36-fold, 3.65-fold, and 3.9-fold the control values, respectively. In the parenchyma, CRP, SAA1, and SAA2 gene expressions were 2.41-, 1.97-, and 1.76-fold the control values, respectively. Immunohistochemistry showed an over-stained pattern of these markers on endovascular cells of COPD patients. There was no correlation with serum protein concentration.
Conclusions. These results indicate an overexpression of CRP and SAA in both bronchial and parenchymal tissue in COPD, which differs between both locations, indicating tissue/cell type specificity. The endothelial cells might play a role in the production of theses markers.
Keywords: COPD, C-reactive protein, Serum Amyloid A, gene expression, immunohistochemistry.
How to cite this article:
López-Campos JL, Calero C, Rojano B, López-Porras M, Sáenz-Coronilla J, Blanco AI, Sánchez-López V, Tobar D, Montes-Worboys A, Arellano E. C-Reactive Protein and Serum Amyloid A Overexpression in Lung Tissues of Chronic Obstructive Pulmonary Disease Patients: A Case-Control Study.
Int J Med Sci
2013; 10(8):938-947. doi:10.7150/ijms.6152. Available from
http://www.medsci.org/v10p0938.htm