Global reach, higher impact
International Journal of Biological Sciences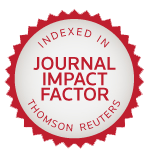 Int J Med Sci 2012; 9(8):627-633. doi:10.7150/ijms.4865
Research Paper
Haematoporphyrin Based Photodynamic Therapy Combined with Hyperthermia Provided Effective Therapeutic Vaccine Effect against Colon Cancer Growth in Mice
1. Department of General Surgery, Shanghai East Hospital of Tongji University, No. 150 Jimo Road, Shanghai 200120, China
2. Department of Science and Research, Shanghai East Hospital of Tongji University, No. 150 Jimo Road, Shanghai 200120, China

Photodynamic therapy (PDT) has become an attractive option used in tumor treatment via its direct tumoricidal activities or its immune-boosting activities. On the other hand, heat shock protein 70 has been found to be largely associated with the establishment of anti-tumor activities offered by hyperthermia treated tumor cells. In the present study, we found that injection of tumor-bearing mice with colon cancer cell line CT-26 treated with haematoporphyrin based photodynamic therapy (hematoporphyrin monomethyl ether based PDT, HMME-PDT) together with hyperthermia demonstrated the most effective therapeutic effects against tumor growth, followed by cells treated by hyperthermia alone. CT-26 cells treated only with HMME-PDT failed to provide any therapeutic effects, although significant cell death was induced by HMME-PDT. Compared to hyperthermia treatment, HMME-PDT induced more efficient surface localization of HSP70 on CT-26 cells which correlated with efficient activation of cytolytic CD8 T cells and with effective anti-tumor responses. Thus, our study demonstrated that the surface expression of HSP70 may play a more important role than the total expression or release of this molecule in the activation of immune responses. And our study offered a novel modified PDT approach to the treatment of tumor cells intrinsically low on HSP70 expression.
Keywords: photodynamic therapy, HSP70, hyperthermia, cancer vaccine, hematoporphyrin monomethyl ether
How to cite this article:
He Y, Ge H, Li S. Haematoporphyrin Based Photodynamic Therapy Combined with Hyperthermia Provided Effective Therapeutic Vaccine Effect against Colon Cancer Growth in Mice.
Int J Med Sci
2012; 9(8):627-633. doi:10.7150/ijms.4865. Available from
http://www.medsci.org/v09p0627.htm