Global reach, higher impact
International Journal of Biological Sciences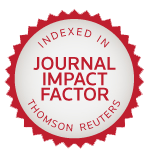 Int J Med Sci 2012; 9(2):178-183. doi:10.7150/ijms.3610
Research Paper
Effects of a Sliding Plate on Morphology of the Epiphyseal Plate in Goat Distal Femur
Department of Orthopaedic Surgery, the Affiliated Southeast Hospital of Xiamen University, Orthopaedic Center of People's Liberation Army, Zhangzhou 363000, China.

The aim of this study was to observe the effects of a sliding plate on the morphology of the epiphyseal plate in goat distal femur. Eighteen premature female goats were divided randomly into sliding plate, regular plate and control groups. Radiographic analysis and histological staining were performed to evaluate the development of epiphyseal plate at 4 and 8 weeks after surgery. In the sliding plate group, the plate extended accordingly as the epiphyseal plate grows, and the epiphyseal morphology was kept essential normal. However, the phenomenon of the epiphyseal growth retardation and premature closure were very common in the regular plate group. In addition, the sliding plate group exhibited more normal histologic features and Safranin O staining compared to the regular plate group. Our results suggest that the sliding plate can provide reliable internal fixation of epiphyseal fracture without inhibiting epiphyseal growth.
Keywords: epiphyseal plate, sliding, internal fixation, morphology
How to cite this article:
LIN Ds, LIAN Kj, HONG Jy, DING Zq, ZHAI Wl. Effects of a Sliding Plate on Morphology of the Epiphyseal Plate in Goat Distal Femur.
Int J Med Sci
2012; 9(2):178-183. doi:10.7150/ijms.3610. Available from
http://www.medsci.org/v09p0178.htm