Global reach, higher impact
International Journal of Biological Sciences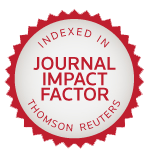 Int J Med Sci 2012; 9(2):163-173. doi:10.7150/ijms.3827
Review
Cancer Survivors in the United States: A Review of the Literature and a Call to Action
1. Division of Hematology/Oncology, Department of Internal Medicine, University of Michigan, Ann Arbor, MI, USA.
2. Office of the Medical and Administrative Director, ProMedica Cancer Institute, Toledo, OH, USA.
3. Department of Research Grants and Contracts, ProMedica Cancer Institute, Toledo, OH, USA.

Background: The number of cancer survivors in the U.S. has increased from 3 million in 1971, when the National Cancer Act was enacted, to over 12 million today. Over 70% of children affected by cancer survive more than 10 years, and most are cured. Most cancer survivors are adults, with two-thirds of them 65 years of age or older and two-thirds alive at five years. The most common cancer diagnoses among survivors include breast, prostate and colorectal cancers. This review was conducted to better appreciate the challenges associated with cancer survivors and the opportunities healthcare providers have in making a difference for these patients.
Methods: Comprehensive review of literature based on PubMed searches on topics related to cancer survivorship, and associated physical, cognitive, socio-economic, sexual/behavioral and legal issues.
Results: At least 50% of cancer survivors suffer from late treatment-related side effects, often including physical, psychosocial, cognitive and sexual abnormalities, as well as concerns regarding recurrence and/or the development of new malignancies. Many are chronic in nature and some are severe and even life-threatening. Survivors also face issues involving lack of appropriate health maintenance counseling, increased unemployment rate and workplace discrimination.
Conclusions: Advances in the diagnosis and treatment of cancer will lead to more survivors and better quality of life. However, tools to recognize potentially serious long-lasting side effects of cancer therapy earlier in order to treat and/or prevent them must be developed. It is incumbent upon our health care delivery systems to make meeting these patients' needs a priority.
Keywords: Cancer survivorship, detection of treatment complications, side effects of therapy, secondary malignancies, socioeconomic/legal/healthcare policy issues.
How to cite this article:
Valdivieso M, Kujawa AM, Jones T, Baker LH. Cancer Survivors in the United States: A Review of the Literature and a Call to Action.
Int J Med Sci
2012; 9(2):163-173. doi:10.7150/ijms.3827. Available from
http://www.medsci.org/v09p0163.htm