Global reach, higher impact
International Journal of Biological Sciences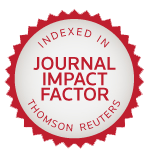 Int J Med Sci 2011; 8(5):420-423. doi:10.7150/ijms.8.420
Case Report
Spinal Intramedullary Cysticercosis: A Case Report and Literature Review
Department of Neurosurgery, The First Hospital of Jilin University, Changchun 130021, China

Neurocysticercosis, involvement of the central nervous system by taenia solium, is one of the most common parasitic diseases of the CNS. However, spinal involvement by neurocysticercosis is uncommon. Here, we reported a 40-year-old woman with intramedullary cysticercosis in the thoracic spinal cord. MRI revealed two well-defined round intramedullary lesions at T4 and T5 vertebral levels, which were homogeneously hypointense on T1WI and hyperintense on T2WI with peripheral edema. Since the patient had progressive neurological deficits, surgery was performed to decompress the spinal cord. Histopathology examination of the removed lesion proved it was intramedullary cysticercosis. In this report, we also discussed the principles of diagnosis and treatment of intramedullary cysticercosis in combination of literature review.
Keywords: intramedullary, cysticercosis, spinal cord
How to cite this article:
Qi B, Ge P, Yang H, Bi C, Li Y. Spinal Intramedullary Cysticercosis: A Case Report and Literature Review.
Int J Med Sci
2011; 8(5):420-423. doi:10.7150/ijms.8.420. Available from
http://www.medsci.org/v08p0420.htm