Global reach, higher impact
International Journal of Biological Sciences
Journal of Bone and Joint Infection (JBJI)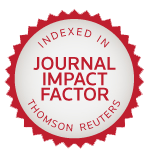 Int J Med Sci 2011; 8(5):380-386. doi:10.7150/ijms.8.380
Research Paper
Prevention of Pleural Adhesions Using a Membrane Containing Polyethylene Glycol in Rats
1. Department of Thoracic Surgery, State Hospital, Bilecik, Turkey
2. Department of Thoracic Surgery, Dokuz Eylul University, Izmir, Turkey
3. Department of Pathology, Dokuz Eylul University, Izmir, Turkey
4. Department of Thoracic Surgery, Duzce University, Duzce, Turkey

Background: Recurrent thoracotomies regardless of the cause are not a rare occurrence. However, each thoracotomy results in adhesion to some extent. This adhesions increase morbidity and mortality presents a significant inconvenience for surgeons and prolongs the length of operations.
Objective: We investigated the efficacy of Prevadh®, an anti-adhesion agent to prevent intrapleural adesions following thoracotomy in a rat model.
Methods: Twenty male adult Wistar Albino rats were divided into a sham group (Group A, n = 4), a control group (Group B, n = 8), and a study group (Group C, n = 8). Only left thoracotomy was performed in Group A. Group B underwent left thoracotomy, induction of adhesion, and 1 ml saline solution was administered to the thoracic cavity. However, in Group C underwent left thoracotomy, induction of adhesion, and Prevadh® was placed between the pleura and the lung. The rats were sacrificed on day 21, and adhesions were analyzed using both macroscopic and histopathological methods. The results were statistically analyzed. A value of P<0.05 was considered statistically significant.
Results: Mean lengths of adhesion differed statistically significantly among all three groups, while mean intensity of adhesion differed between Group A and Group B, and between Group B and Group C (P>0.05). There was also a statistically significant difference between Group A and Group C in mesothelium proliferation score (P>0.05). No statistically significant differences were found among the groups in terms of pleural thickness, macrophage and mononuclear cell infiltration (P>0.05).
Conclusions: Prevadh® was shown in a rat model to effectively prevent post-thoracotomy adhesions.
Keywords: Thoracic Surgery, Thoracotomy, Tissue Adhesions, Polyethylene Glycols
How to cite this article:
Karacam V, Onen A, Sanli A, Gurel D, Kargi A, Karapolat S, Ozdemir N. Prevention of Pleural Adhesions Using a Membrane Containing Polyethylene Glycol in Rats.
Int J Med Sci
2011; 8(5):380-386. doi:10.7150/ijms.8.380. Available from
http://www.medsci.org/v08p0380.htm